The wait is over: Justin Timberlake's entire album is available for streaming in iTunes.
"The 20/20 Experience" starts off with the lush, orchestral intro of "Pusher Lover Girl," which you may have already heard. Those pre-ordering the album were also able to download "Mirrors," another track off the disc, now.
The album, Timberlake's first since 2006's "Future Sex/Love Sounds," is set for a Mar. 19 release. The tracklist is available below the following gallery.
Timberlake took over "SNL" on Saturday, ably hosting and performing as the night's featured musical guest. He and rapper Jay-Z will embark on a Legends of the Summer arena tour in a few months. Jay-Z appears on "Suit & Tie," the first single off "The 20/20 Experience."
At first listen, a number of songs offer what fans of Timbaland would expect: A great deal of bold drum work reminiscent of the producer's work on Timberlake's "My Love," with the added benefit of a slightly more electronic sound that modernizes the project. Tracks such as "Strawberry Bubblegum" make particularly deft use of the bleeps and blips that listeners are more used to hearing from a Radiohead/Nigel Godrich project.
"There are 10 songs on this one, but the average length of each song is seven, eight minutes," Timberlake said of the album. "We made it to listen from top to bottom. It's not so much a narrative or a story, but sonically we really made it to listen from top to bottom."
PHOTO GALLERY
Justin Timberlake, Then and Now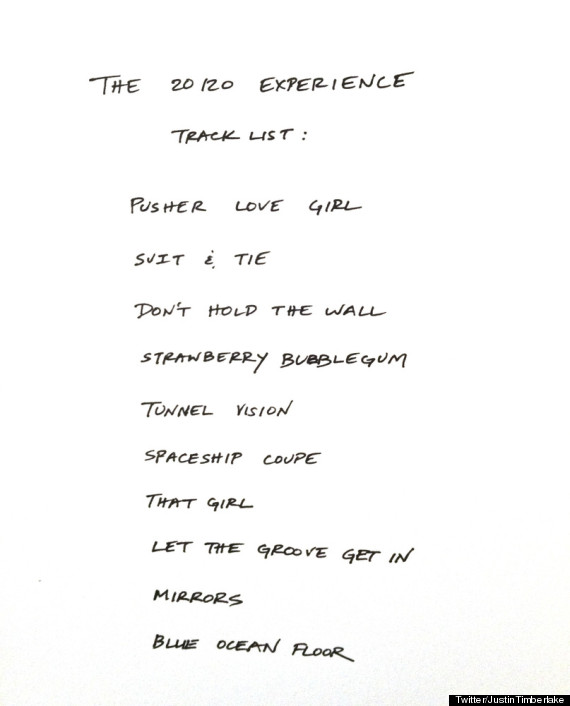 BEFORE YOU GO