Olivia Wilde has said that getting married young -- at 19 -- "stunted her growth." "I knew the only way I was going to grow the f**k up was to learn to take care of myself," she told Amanda de Cadenet of her split from Italian prince and filmmaker Tao Ruspoli in a June 2012 interview.
And now Wilde further opens up about her 2011 divorce, in Marie Claire's April cover story.
"I had grown up with Tao; we had just drifted," she explains. "I felt I had something to prove. If you fall off a horse, you get back up. I am not a quitter. I hung on for as long as possible, until it was more hurtful to stay…I'm so grateful for the pain and the heartbreak. It gave me the courage to leave and brought me to the great love of my life."
That love, of course, is current fiance Jason Sudeikis.
Wilde tells Marie Claire, upon meeting Sudeikis at the 2011 finale of "Saturday Night Live," "I was just learning to be by myself. We were both seeing people but were single. He seemed to really see me, see through the bullshit. He said very few words and couldn't keep eye contact. He was so handsome, and he could dance."
When the pair had their first date six months later, Wilde recalls, "I thought, 'He won't be interested in me; I'm not a contender.' He was so cool, so funny – I was such a fan of his and had always fancied his speed and his intelligence. He's a brilliant actor with a brain like lightning…I felt like fresh meat at the market…I thought, 'I'm not beautiful enough or his type.' I couldn't wait to sit down and hear him talk. On our first date, in New York City, we closed the restaurant down at 2 a.m.! He didn't kiss me, and I was madly in love. I was overwhelmed."
Wilde, 29, and Sudeikis, 37, confirmed the news of their engagement in January.
Wilde has never been shy about discussing her connection with her beau. At a Glamour event in October, Wilde announced that she had fallen "blissfully, hopefully, wildly in love," revealing that she and Sudeikis "have sex like Kenyan marathon runners."
For more on Olivia Wilde, visit MarieClaire.com.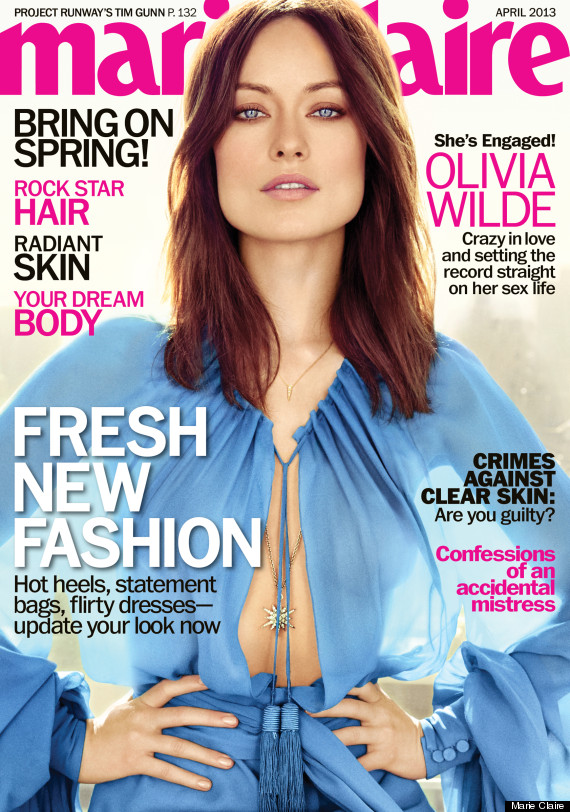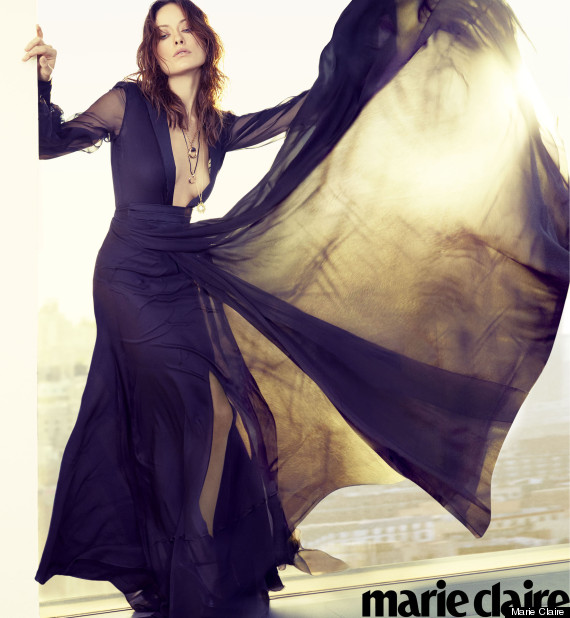 BEFORE YOU GO
PHOTO GALLERY
Celebrity Couples