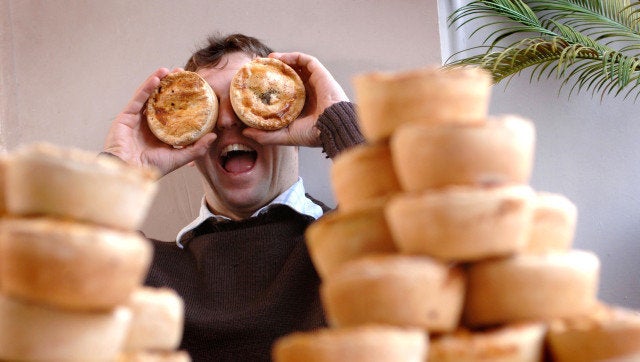 Stock photos are the saving grace of many online editorial stories. When you just don't have access to a real image of someone who is just so tired, stock photos have got you covered. They have created an image to visually represent nearly any situation or feeling we experience as humans, though not always successfully.
When it comes to stock food photography, it's always hit or miss. And when it's miss, it's out of left field. A simple search for grilled cheese (and that's an image we need often in our profession) can turn up something perfectly grilled and cheese-y or an image that looks like a scene from "Drop Dead Fred" (with inspiration from "Benny & Joon").
We've rounded up our favorite 10 most horrifying stock food photos, check them out and tell us which ones your favorite.
PHOTO GALLERY
Stock Food Photos
BEFORE YOU GO