HuffPost Weird is shutting down SXSW's Interactive week with a star-studded event Monday, March 11.
In collaboration with Heard Entertainment, NASA will be transforming the Empire Control Room into a cosmic wonderland with mind-blowing high definition projections from the Hubble Telescope. You'll never again have a front row seat like this to black holes swallowing stars.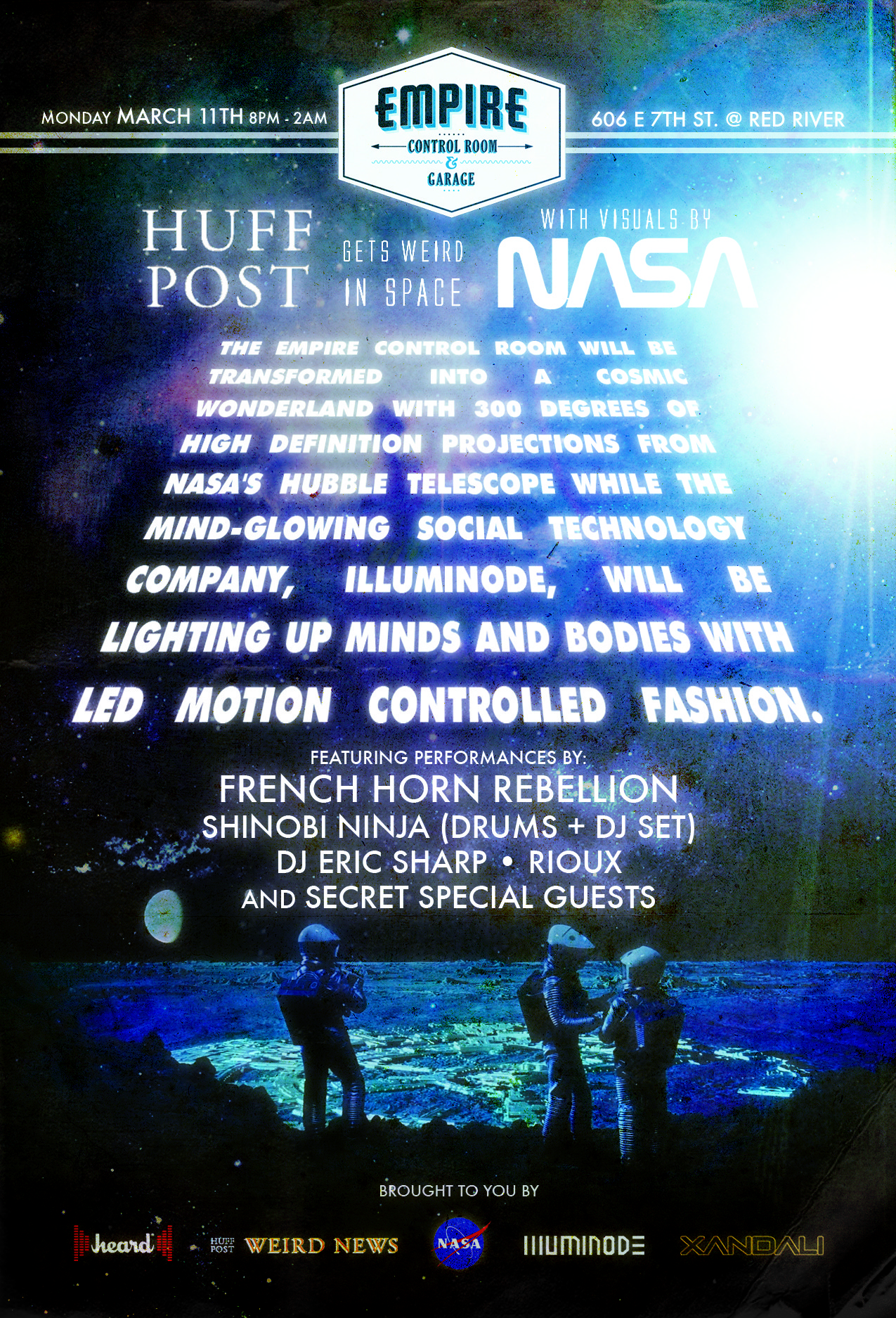 Social technology company Illuminode, will brighten up your night with heaps of glow jobs. Party goers will be illuminated by 18pixel wearable LED technology, which will be controllable by the DJ and interactive among partiers.
No space odyssey is complete without a stellar soundtrack. We'll be getting our galactic groove on with Brooklyn's French Horn Rebellion, psychedelic electronic artist RIOUX, DJ Eric Sharp, electronic master Tim Gunter and urban circus rockers SHINOBI NINJA.
Keep Austin weird tonight at 8 p.m. at the Empire Control Room 606 E. 7th St.
BEFORE YOU GO
PHOTO GALLERY
Astounding asteroid craters