HuffPost Arts&Culture is celebrating Women's History Month with the help of our favorite artists -- female artists, of course. Every day of March we're rolling out a new key player in the art world with a playing card... Get it? Print them out for your own amazing (although probably a bit flimsy) card deck or use them to stay fresh on your favorite women in art.
FIVE OF DIAMONDS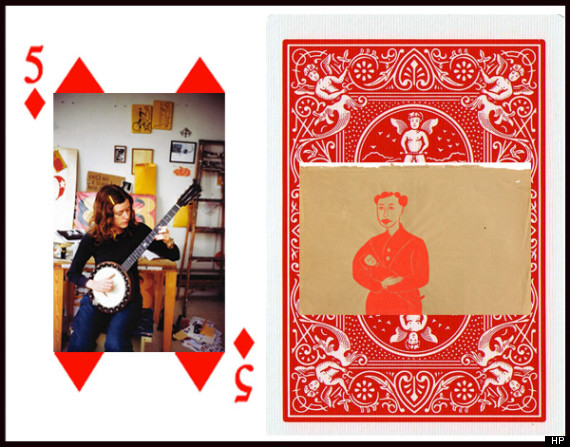 WHO: Margaret Kilgallen
WHAT: Kilgallen's folk-inspired artworks shaped the Bay Area Street art scene and Mission School art aesthetic. Her flat, colorful artworks incorporated a crafty DIY aesthetic that reveled in, as Belin Liu writes in Bitch Magazine, "the evidence of the human hand." Kilgallen, who was married to fellow street artist Barry McGee, passed away from breast cancer in 2001.
WHERE: Learn about Kilgallen and her collaborators and friends in the awesome Netflix documentary "Beautiful Losers."
WHY: Kilgallen's segment on Art21 makes us fall in love with her over and over again:
"I do everything by hand... Even if I'm doing really big letters and I spend a lot of time going over the line and over the line and trying to make it straight, I'll never be able to make it straight. From a distance it might look straight, but when you get close up, you can always see the line waver. And I think that's where the beauty is."
See more WHM playing cards in the slideshow below:
PHOTO GALLERY
Women's History Month Artists