The New York Times announced Tuesday that it is planning to overhaul its website.
The Times unveiled a prototype for the new-look site, and said a randomly chosen group of users will be able to contribute their thoughts to the final version. In a press release, the paper said the redesign would be a "major" one.
Judging from the initial images, the Times is planning to make its site look much more like a mobile app, with more white space and more straightforward navigation.
PHOTO: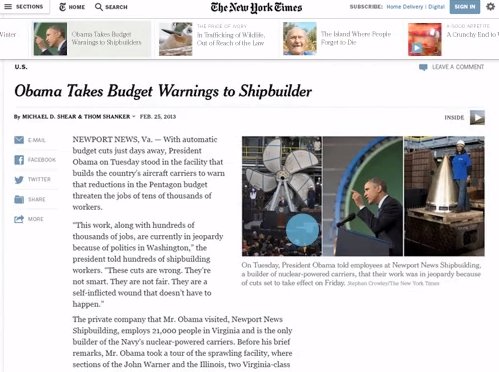 BEFORE YOU GO
PHOTO GALLERY
New York Times