Once upon a time, we watched movies with friends. Today, we can just see what they're watching through Facebook.
Users who sync their Facebook accounts with Netflix will see two new rows of icons on Netflix that list titles viewed by their Facebook friends, and titles that friends have rated highly. Their TV- and movie-watching habits will also be shared with their friends on Neflix, and members will have the option to post their activity on Facebook, though it will not be posted to Facebook by default.
"After linking accounts, viewing data is only shared within Netflix, populating new social rows of titles watched by friends," a Netflix spokesman told The Huffington Post in an email. "Sharing to Facebook is possible, but requires another optional step."
Netflix noted that all U.S. subscribers will have access to the sharing options by the end of this week.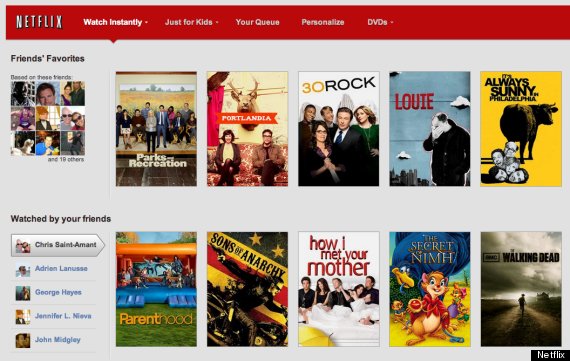 The two new rows of icons appearing on Netflix: "Friends' Favorites" and "Watched by your friends."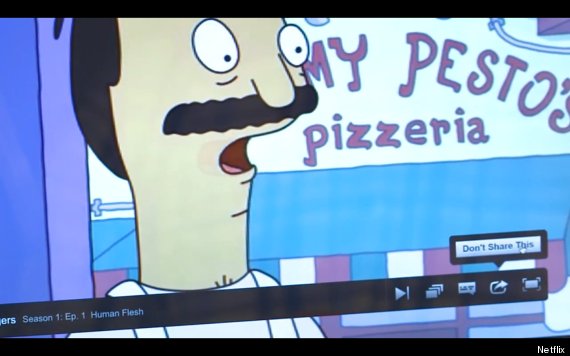 People wary of sharing their penchant for "Toddlers and Tiaras" or "Say Yes to the Dress" can opt to keep their secret pleasures to themselves by clicking a "do not share" button that appears when the movie or TV show begins to play.
Though Netflix focused on how the Facebook integration will change the Netflix experience -- and less on the ability to peer into friends' viewing habits on Facebook -- the new sharing tools are reminiscent of the failed frictionless sharing apps launched by publishers in 2011. News reader apps from news organizations like The Guardian and The Washington Post initially amassed millions of users, then saw their popularity plummet as readers became irked by the flood of news stories that swamped their News Feeds and wary of the privacy implications of sharing what they read.
Facebook's manager of media partnerships Andy Mitchell said last September that the social network was make a move away from "passive sharing" by apps, like The Guardian's and The Washington Post's, that automatically broadcast users' activity.
UPDATE: This story was updated to include a comment from a Netflix spokesman, and to clarify that Netflix activity will not be shared to Facebook by default.

BEFORE YOU GO
PHOTO GALLERY
5 Smaller Alternatives to Netflix