One high school coach's dedication to his football team will warm your heart.
Located in Aurora, Ore., North Marion High School's cash-strapped football team desperately needed new helmets after half their supply was reconditioned last season. Left without enough helmets to complete a safe set, Coach Doug Bilodeau joked about standing near the highway with a sign reading "Will work for new helmets," Yahoo Sports reported.
Bilodeau's daughter, Madison, loved the idea. She decided to actually make the sign, which Bilodeau took outside and proudly held it up for a photo, according to KATU.
Story continues after photo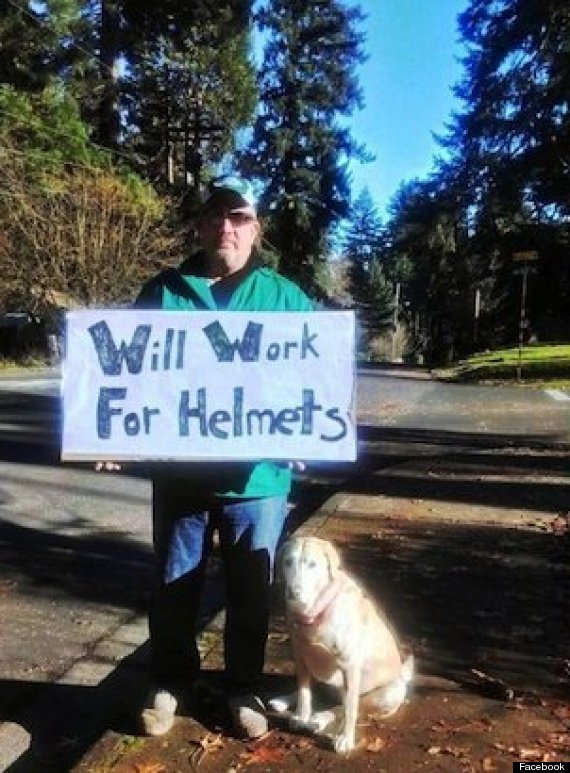 Naturally, it was posted to Facebook. Bilodeau received numerous donations and, sure enough, requests to work in exchange for helmet money, according to the news station. One such inquiry came from owner of an apartment complex in town who asked a group of boys to rake leaves.
"People are willing to give if you're willing to work," Bilodeau says in the KATU video above.
So far, the team has raised funds for five helmets, the Oregonian reported. By August, they expect to have enough money for 30.
"I've got to find a way," Bilodeau told the Oregonian. "Collect cans if I have to. I don't want a kid not playing football because we don't have the helmets."
BEFORE YOU GO
PHOTO GALLERY
School Under A Bridge