Francis Pope was around long before Pope Francis. But for many of those excited about the new head of the Catholic Church, the difference is trivial.
That explains how Pope, a 57 year-old banker in Toronto, Canada, received a deluge of requests on social media Tuesday. A case of mistaken identity certainly not helped by the fact that Francis Pope bears an uncanny resemblance to the pope, notes the Toronto Star.
(Story continues below.)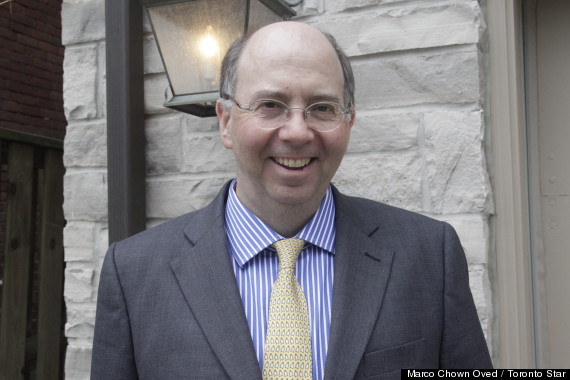 Photo of Francis Pope, courtesy of the Toronto Star.
In an interview with the Star, Pope chalked up the similarity to a "funny coincidence" before lamenting, "Really it's just going to mean that every time that I go to the border or any other place where they see my name, someone is going to make some sort of joke."
Unsurprisingly, Toronto's Pope is hardly the only person now facing a lifetime of bad jokes. Based on data from the 2000 U.S. Census, more than 60,000 people have the last name "Pope." A quick Facebook search for "Francis Pope" reveals at least five others with the exact same name, and countless others who go by the far more common "Frank."
One of the Franks, preempted lame comments with this Facebook post Wednesday: "If you plan to mention how the new popes name is Francis or Frank on my page please remember to post in tongues."
Reached for comment by the Atlantic Wire, Frank said he's used to it. "When your last name's Pope your whole life you get it," he explained, noting his dad was named John, a particularly unfortunate coincidence given that "John" has been the most common papal name so far.
Have faith, Popes of the world. At least your parents didn't try to name you Lucifer.
BEFORE YOU GO
PHOTO GALLERY
A New Pope Is Elected