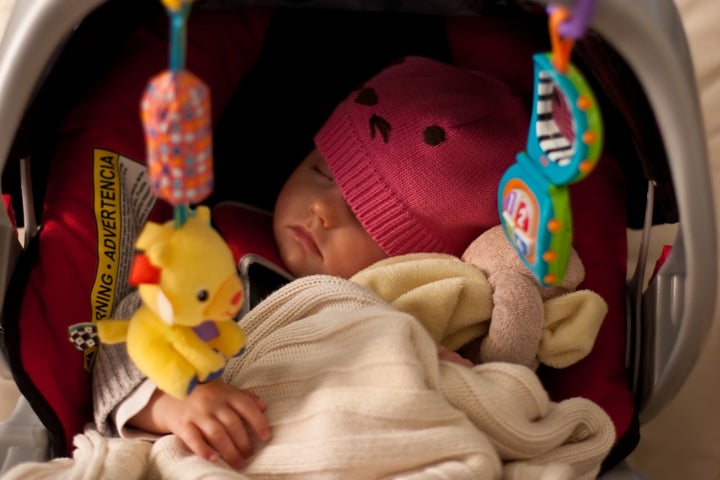 The lowdown on infant car seats
You have a choice of two types of car seat for your baby: an infant car seat or a convertible car seat.
A rear-facing infant car seat (suitable for babies up to 22 or 35 pounds and 29 to 32 inches tall) fits babies snugly during the first year or so. A convertible seat - so called because it converts from a rear-facing seat for babies and toddlers to a forward-facing seat - carries children from birth to somewhere between 40 and 80 pounds and up to 50 inches tall, depending on the seat.