In 1953, writers George Plimpton, Harold L. Humes, and Peter Matthiessen banded together to found The Paris Review, the famed magazine that gave voice to literary giants like Ernest Hemingway and Jack Kerouac. Today the formidable institution is celebrating an impressive 60 years in operation.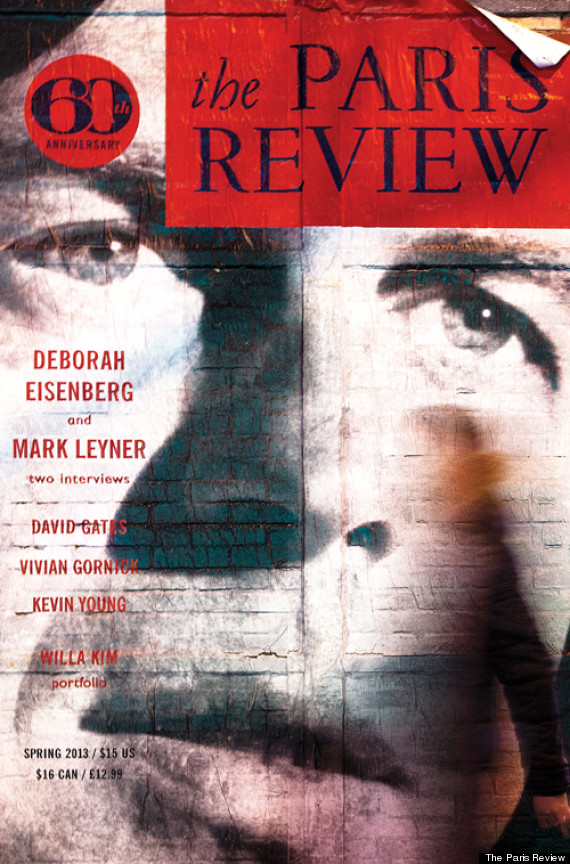 To honor its anniversary, the magazine is paying tribute to its co-founder and long-term editor, Mr. Plimpton, whose face graces the cover of a special current issue. Plimpton, a gregarious writer, journalist, actor and sportsman, passed away in 2003 at the age of 76, remaining in his position as editor of the Review right up until his death. Under his watch, the magazine published its first issue, a publication that strove to abide by a simple editorial mission:
"The Paris Review hopes to emphasize creative work -- fiction and poetry -- not to the exclusion of criticism, but with the aim in mind of merely removing criticism from the dominating place it holds in most literary magazines and putting it pretty much where it belongs, i.e., somewhere near the back of the book. I think The Paris Review should welcome these people into its pages: the good writers and good poets, the non-drumbeaters and non-axe-grinders. So long as they're good." (William Styron)
But beyond good writing, the magazine is also a platform for emerging and established artists whose works have appeared on the cover of the quarterly throughout its existence. To help celebrate the 60th anniversary, we've put together a collection of The Review's best cover art over the years, including designs by artists like Keith Haring, Lucio Fontana and Larry Rivers.
Scroll through the slideshow below to see a visual history of the magazine. Lorin Stein, the current editor, was kind enough to write the captions:
PHOTO GALLERY
The Best Covers Of The Paris Review
BEFORE YOU GO