In 1546 Angelo Bronzino beautifully painted the ultimate Mannerist family orgy, also known as "Venus, Cupid, Folly, and Time." The surreal work depicts Venus and Cupid in an awkward and incestuous embrace, while a bearded Father Time swoops in from behind.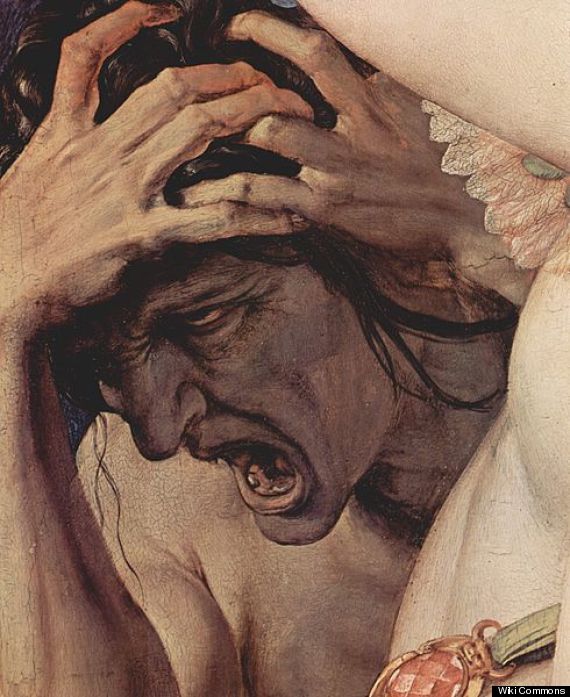 While the work in its entirety is quite a doozy, we can't take our eyes off one particularly disturbed looking character. For years scholars have debated the symbolism behind this unhappy bystander, theorizing possibilities from jealousy to syphilis.
If you could caption the image above, what would you say? Leave your best hypothesis in the comments and, please, make it good.
BEFORE YOU GO