Even royals can't avoid the pesky pitfalls that come with wearing high heels.
Kate Middleton attended the rainy St. Patrick's Day parade at the Aldershot Barracks today, looking absolutely stunning in a green Emilia Wickstead dress coat (the same one she wore last year!), a black hat, the Queen Mother's gold shamrock brooch and Emmy pumps. The only hitch? The duchess nearly fell in her trusty black heels when they got stuck in a grate.
Colonel of the Regiment Prince William, dressed in ceremonial uniform, seemed to giggle while a soldier stood still in salute as Kate was forced to bend down and pull her stiletto out of the drain. Thankfully, it was only a minor malfunction and the Duchess of Cambridge was able to get back to her official duty of presenting sprigs of shamrocks to the 1st Battalion Irish Guards.
"I was talking to her about the baby, of course. I asked her, 'Do you know if it's a girl or boy?', and she said, 'Not yet.' She said, 'I'd like to have a boy and William would like a girl'. That's always the way."
Hm, very interesting. Guess that "daughter" slip-up wasn't as telling as we thought. Check out Prince William and Kate Middleton at today's St. Patrick's Day parade -- including the duchess' unfortunate heel situation -- and tell us what you think!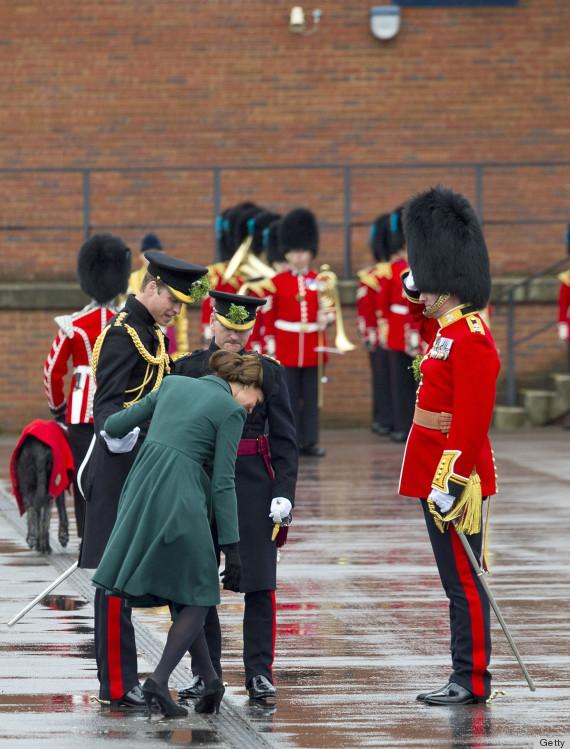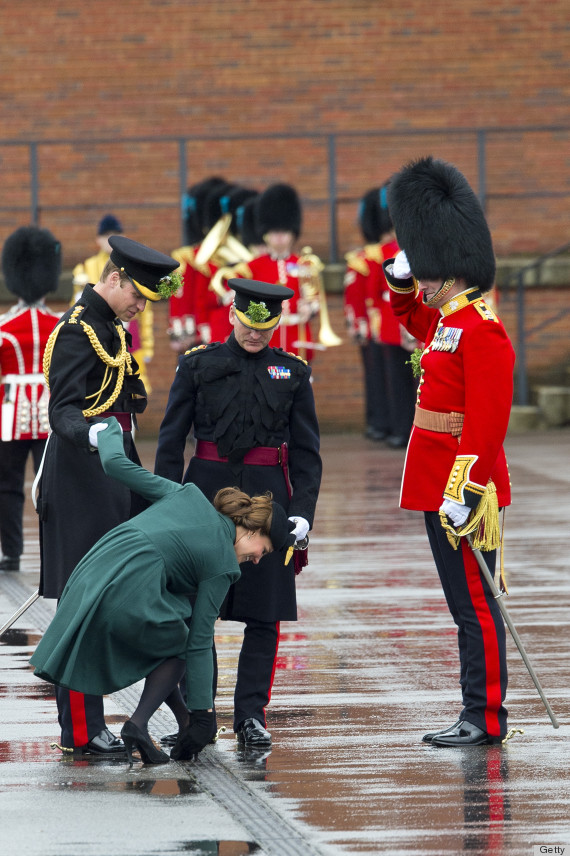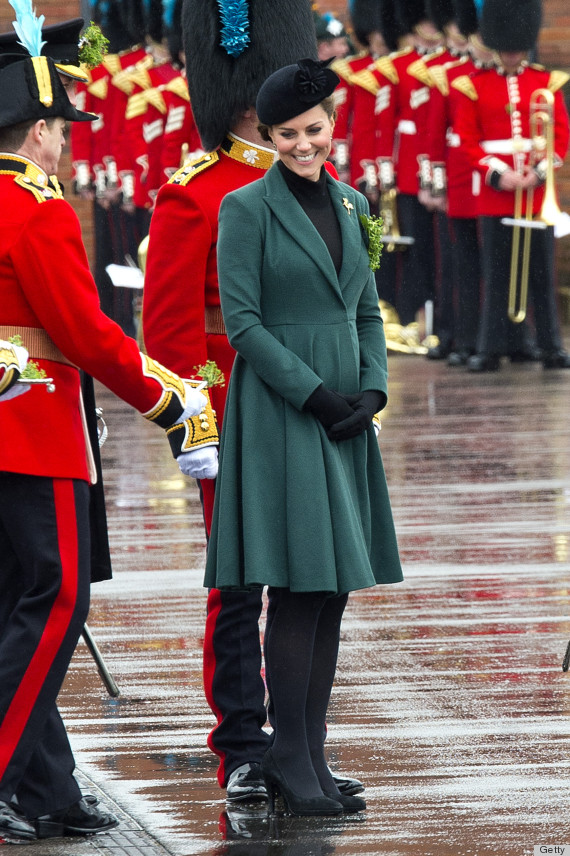 See more of the duchess' style:
PHOTO GALLERY
The 70 Best Pictures Of Kate Middleton The Duchess Of Cambridge