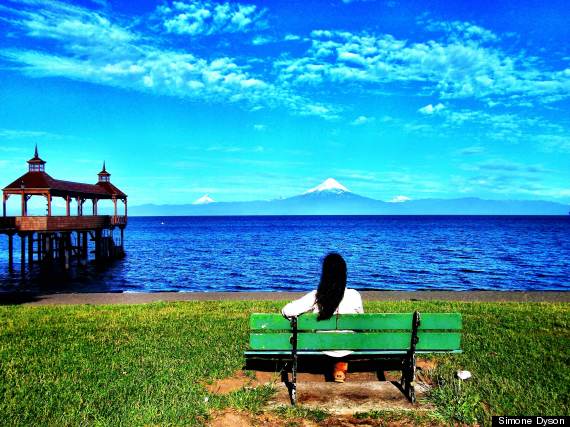 This week's Moment of Travel Zen comes to us from Simone Dyson in the small town of Frutillar, Chile. Her friend, Corey Brian Jackson, took the photo, which Dyson describes as "the perfect moment of peace."
"Chile is a diverse country with incredible landscapes in each direction. If you're willing to explore a bit off the tourist path, you can easily find one of a kind locations."
Where have you traveled for a moment of zen? Email travel@huffingtonpost.com with your moment of travel zen or submit below.
PHOTO GALLERY
LOOK: This Week's Moment of Travel Zen