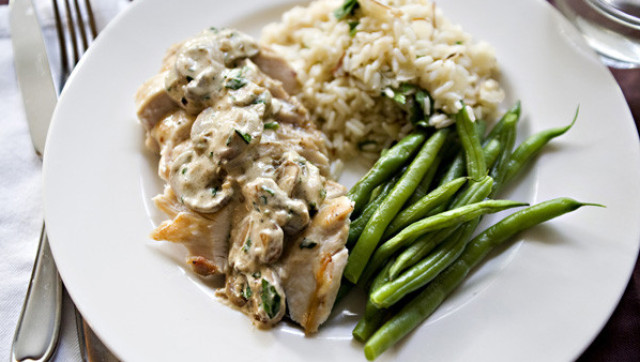 Even if the only thing you ever really want to do with Boursin cheese is load it up on crackers and eat it by the bucket loads, you should practice a little self-restraint from time to time and try cooking with this cheese. Cooking with Boursin cheese means two great things. One, dinner recipes are infinitely easier because the cheese takes care of all the flavoring. Two, you're in for a delicious treat.
If you've never had Boursin cheese, you can find it in the dairy section of your local grocery store. We're warning you though: once you start with Boursin, it's hard to stop -- it's incredibly addictive.
Want to read more from HuffPost Taste? Follow us on Twitter, Facebook, Pinterest and Tumblr.
PHOTO GALLERY
Boursin Recipes
BEFORE YOU GO