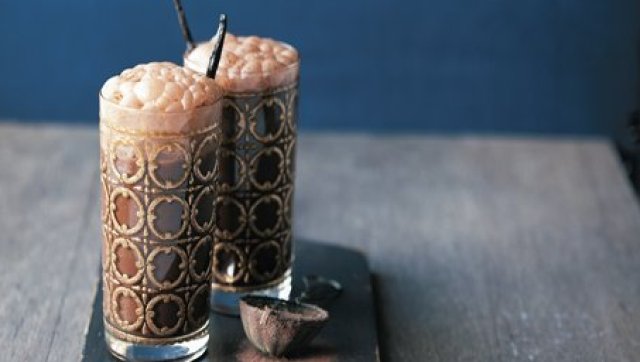 The invention of the egg cream is up for some debate, though one thing is for sure, it is a New York beverage. Whether we should attribute the origin of this dairy-filled drink to Boris Thomashevsky or Louis Auster doesn't really matter, but one thing's for certain is that we should bring it back from its hiatus.
Despite the egg cream's name, this old-timey drink contains neither egg nor cream. It's made with milk, seltzer and almost always chocolate syrup. If you really want to make it right, you should use Fox's U-Bet chocolate syrup. When you mix those three ingredients together, you get a frothy head that makes this drink extra special.
Get the Dark Chocolate Egg Cream recipe
Want to read more from HuffPost Taste? Follow us on Twitter, Facebook, Pinterest and Tumblr.
Get more chocolate recipes.
PHOTO GALLERY
chocolate recipes
BEFORE YOU GO