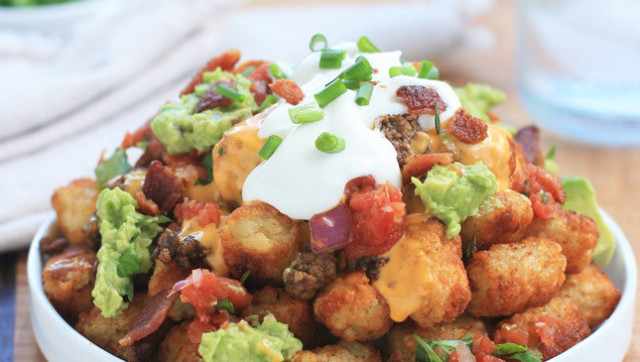 We will take any excuse to eat nachos, but getting down with nachos during March Madness is not an excuse -- it's a necessity. We've given it a lot of thought, and we've determined that nachos are the best type of food for watching sports. You can eat them with your hands. You're expected to make a mess. And, they're loaded with everything you love. What more could you want?
These nacho recipes are perfect for anyone's March Madness watching. We've got Doritos Nachos for the adventurous eater. Baby back rib nachos for the serious meat lover. And totchos nachos for the bar-food glutton (don't feel bad, these are one of our favorites).
Want to read more from HuffPost Taste? Follow us on Twitter, Facebook, Pinterest and Tumblr.
PHOTO GALLERY
Nacho Recipes
BEFORE YOU GO