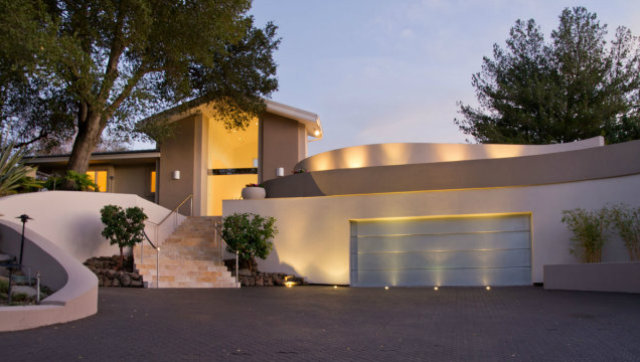 Steve Wozniak has made no secret that he longs for Apple's former "cool." The commercials. The biographies.
And perhaps, the Los Gatos mansion, on the market now.
(Story continues below...)
PHOTO GALLERY
Steve Wozniak House
Though the Apple co-founder sold this gem in 2004, it was originally built for him in 1986, and it appears Wozniak was ahead of his time. The modern six-bedroom, eight-bathroom house features a chef's kitchen, floor-to-ceiling windows, an indoor-outdoor children's play area, koi pond, pool with waterfall and wraparound terrace with stunning views of the Santa Cruz Mountains.
The house has exchanged hands more than once over the past decade, reportedly selling first in 2004 for $4.75 million, then again in 2006 for $6.9 million, and finally in 2009 for $3.1 million.
Now, after a recent redesign (and a reinvigorated market), it's listed for $4.395 million.
Sounds pretty cool to us.
Want to see the place for yourself? Check it out in person at this weekend's open house on Sunday, March 24.
BEFORE YOU GO