 Former boxer Mike Tyson isn't the only slugger with a biting problem.
According to the arrest report, Broner got into a fight with a man named Michael Owensby around 3:30 a.m. on the hotel's valet ramp. When two security employees tried to break up the fight, Broner allegedly bit one of the guards on the right forearm.
When police arrived, hotel security already had Broner in custody. He told police he did not hit anyone, and officers note they saw a bite wound on the victim's arm.
The police report lists Broner as under the influence of alcohol at the time of his arrest.
Broner was later released on $1,500 bond, tweeting:
He also tweeted an Instagram of his booking photo, which has since been taken down. See his mugshot below.
I've got something to say about what happened today. I'm going to beat the s**t out of Pauletta. He's so scared to fight me that he sent some police to arrest me for nothing. That's what happened. That's what the f**k happened. Paulie's so scared to fight me that he sent somebody to arrest me and to put some fake charges on me.
Broner's record is 26-0, as cited by Bleacher Report, and his 22nd knockout came in February when he defended his WBC lightweight title against Gavin Rees.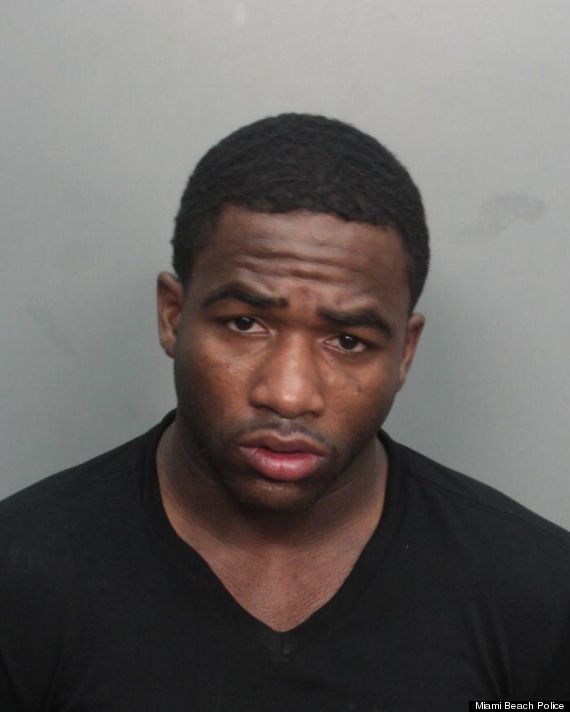 CLARIFICATION: This post has been updated with different sources for Broner's record, which had previously been stated as 16 knockouts, per Yahoo! Sports.
BEFORE YOU GO
PHOTO GALLERY
Adrien Broner