Bruno Mars isn't afraid to sing about sex -- actually, he isn't afraid to talk about it either.
The 27-year-old singer covers the April "Style Bible" issue of GQ magazine and opens up about his infamous mugshot, his disappointing arrest and why he loves to write lyrics about doing the deed.
"It feels good to sing about. It feels…sexy," Mars admits about his sex-driven songs. "It puts you in a sexy frame of mind. It feels good to project. Sex is a great party starter."
He even confesses that his hit "Gorilla" is a bit raunchy.
"It was just painting a picture -- some animalistic sex," he says. "Instead of me singing 'You and me having animalistic sex' -- which is a terrible lyric."
Something else that was terrible was Mars' 2010 arrest, in which he was caught with a bag of cocaine in a Las Vegas casino and booked on suspicion of possession of a controlled substance. In the holding cell, Mars lied while being questioned by an officer, reportedly saying he acted foolishly and had never used drugs before.
"I don't know where that came from. I was really intoxicated. I was really drunk," Mars explains to GQ of the lie. "So a lot of that is a big blur, and I try every day to forget and keep pushing."
As for why he smiled in his mugshot photo, Mars says he has "no idea," poignantly admitting, "It was a picture."
But although he can laugh about the incident now, Mars says that he's simply trying to make the best music he can and hopefully, one day, retire and bask in the sun all day.
When asked where he wants to be once he stops performing, Mars explains, "On a beach, drinking out of a coconut, watching some kids running around in the sand, looking at the ocean ... And then planning a reunion tour, overweight."
For more on Bruno, visit GQ.com.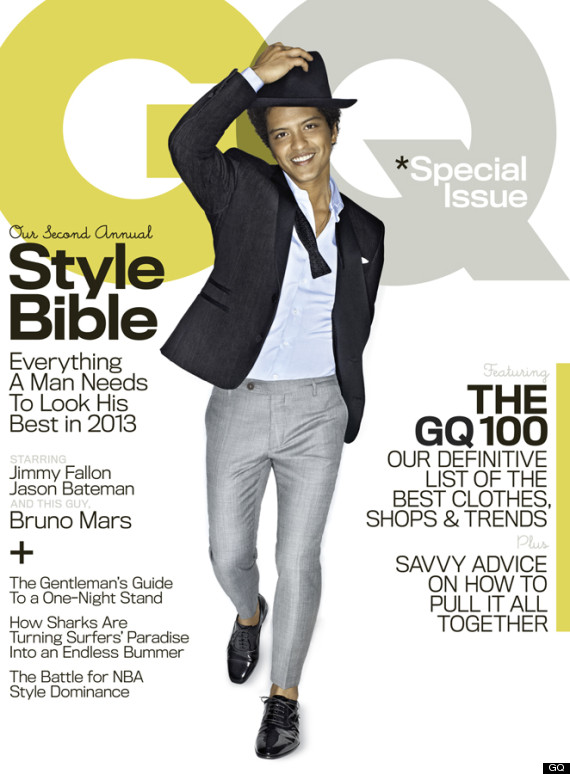 BEFORE YOU GO
PHOTO GALLERY
Celebrity Mugshots