Artist Jeffrey Allen Price upcycles the common household item by creating works of arts out of them. What could he possibly make using these dingy scrubbers? Well, maps for starters.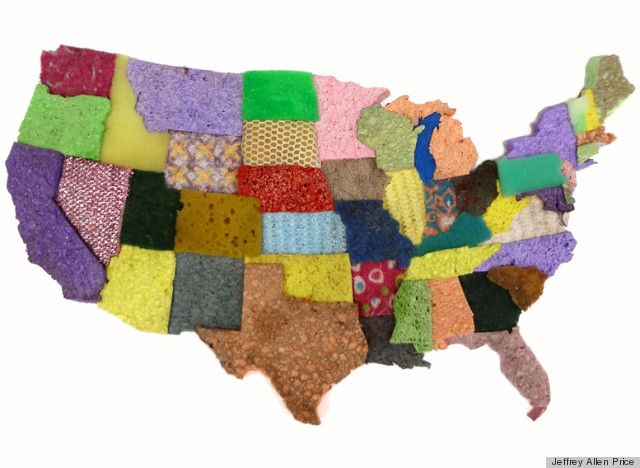 Price has also created a map of Manhattan, Tsunami-affected areas in Japan and a entire globe. In January he crafted his latest work of art, "Spongy Brain (Dirty Mind)," which color-coordinates different parts of the human brain. And if you think that's cool, head over to his website to see a kitten made entirely from stickers of cats.
Click through our slideshow to see other cool repurposing ideas.
PHOTO GALLERY
5 New Uses For Everything