When police went looking for Jessica Ly, a woman wanted for violating her probation, they discovered a disturbing, bunny-hoarding scene.
The other residents, Louis Massood and Dena Guevara, both 47, told police last month that they kept the rabbits for "rescue purposes," according to a Dunwoody Police Department report obtained by the Smoking Gun.
At the time, all three adults were arrested on suspicion of possessing illegal prescription drugs. They were later charged with animal cruelty, according to WSB-TV Atlanta.
(Story Continues Below)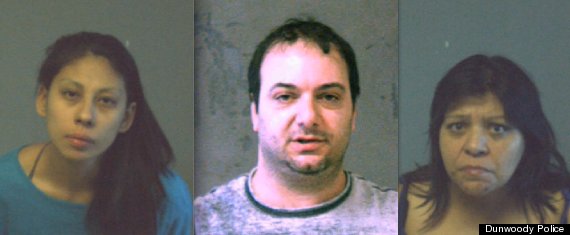 Pictured: From left, Jessica Ly, Louis Massood, Dena Guevara
BEFORE YOU GO
PHOTO GALLERY
Weirdest Animal Mating Rituals (GRAPHIC)