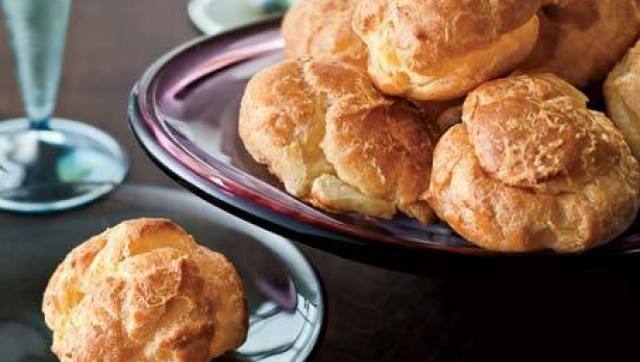 If you're looking to try your hand at different kinds of pastry, gougeres are a great place to start. They're made with pate a choux -- which is also used to make cream puffs, eclairs and chouquettes -- but instead of adding sweet ingredients, you use savory cheese. Don't let the name pate a choux intimidate you, it's an easy dough to work with. So long as you know how to beat eggs, you can make pate a choux.
This gougere recipe uses sharp cheddar cheese. But feel free to substitute for your favorite. Make gougeres anytime you're in need of a fun appetizer or if you just feel like eating your cheese in pastry dough -- which for us is almost always.
Get the Cheddar Gougères recipe
Want to read more from HuffPost Taste? Follow us on Twitter, Facebook, Pinterest and Tumblr.
Get more cheddar recipes.
PHOTO GALLERY
Cheddar Cheese Recipes
BEFORE YOU GO