All three chapters of today's cute kid note were written by the daughter of Laughing Squid Managing Editor Rusty Blazenhoff. Let's just say some of Scarlett's advice is... unconventional. Obviously, we think it's pretty cool anyway.
Title: How To Be A Cool Person
Author: Scarlett
Age: 7
Could be the prequel to: The charming book of rules to live by discovered in a Walmart parking lot earlier this year.
More things kids say make you a cool person: Talking back to parents, enumerating your siblings' negative qualities, stabbing a guy (with an ice cream cone), haggling with the Tooth Fairy... Oh, and don't forget to run away.
Photos courtesy of Rusty Blazenhoff via Laughing Squid.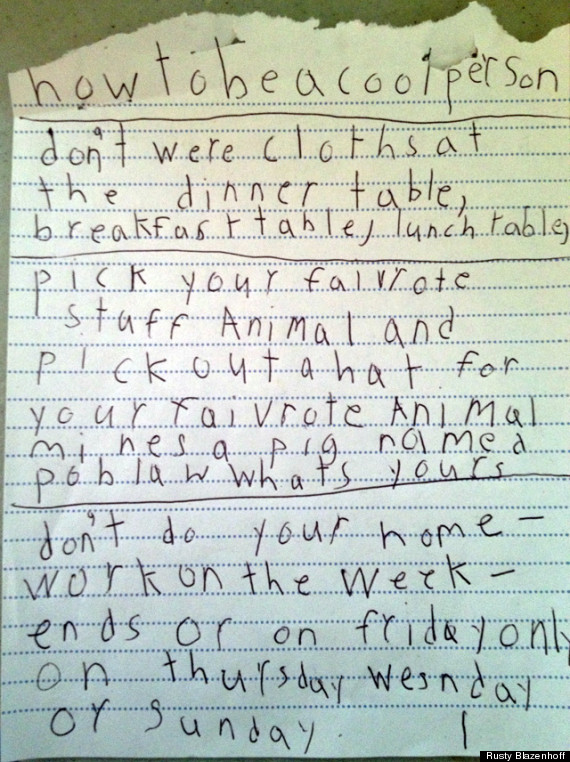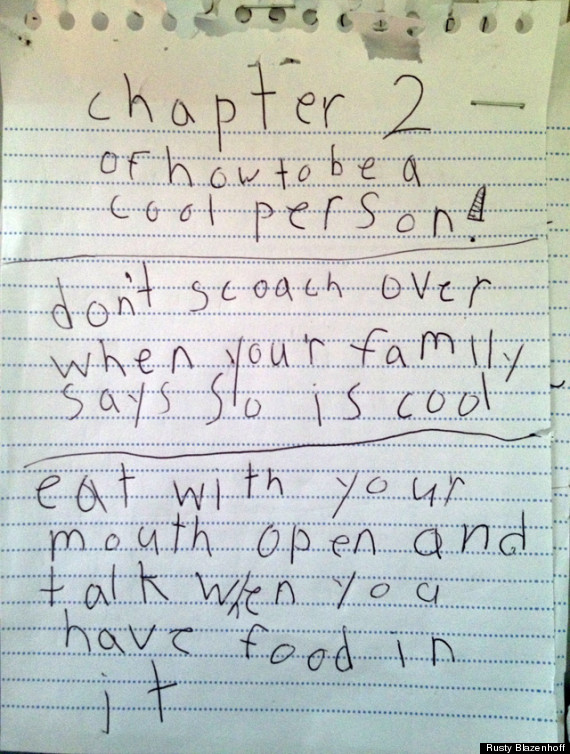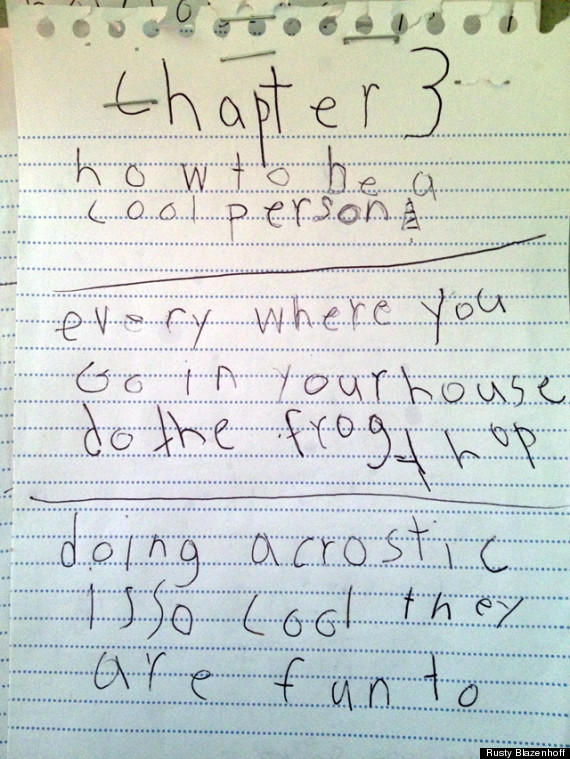 Has your child drawn or written something adorable? Send a photo, along with your child's name and age, to kidnotes@huffingtonpost.com and it may be featured as our Cute Kid Note of the Day (We may also post notes that are submitted via email to Facebook and Twitter.)
Next Cute Kid Note of the Day: Tyler Apologizes, Sort Of
BEFORE YOU GO
PHOTO GALLERY
Cute Kid Notes