Those hoping for an assault weapons ban got disappointing news on Tuesday: the ban will not be part of the gun control bill that Democrats bring to the Senate floor.
Gun control advocates pushed for the ban after the tragic shooting in Newtown, Connecticut in December. Twenty children and six adults were shot to death when gunman Adam Lanza opened fire at Sandy Hook Elementary School with an assault-style weapon.
On Tuesday, Senate Majority Leader Harry Reid decided to drop the ban in order to increase the chances of passing a gun reform package. The New York Daily News made its feelings about the decision clear on Wednesday morning. Its front page showed pictures of the twenty children who were killed in the Newtown shooting.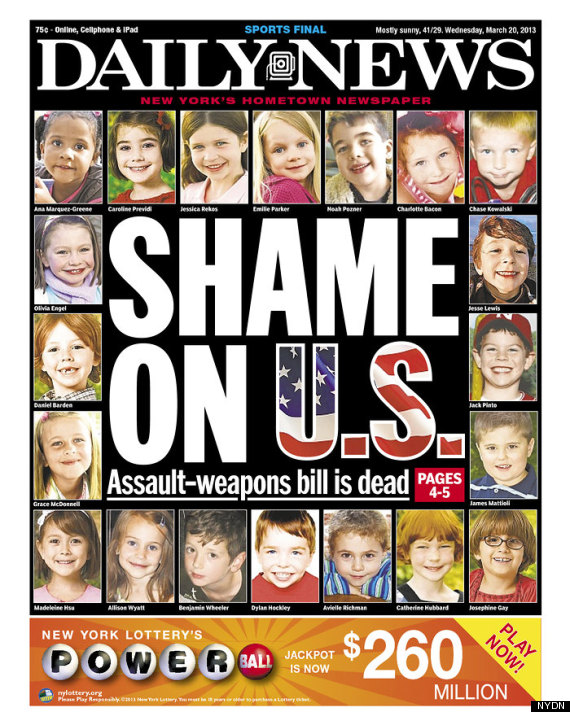 BEFORE YOU GO
PHOTO GALLERY
Obama's Executive Actions On Gun Violence