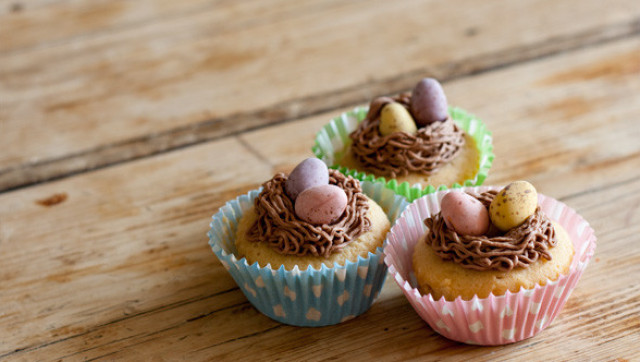 The best part about Easter is definitely not the ham, but the Easter egg nests -- no question. Egg nests can be made with savory ingredients, like potatoes and actual eggs, but we think they look way better when sweet and part of the Easter brunch dessert spread. They're undeniably cute.
But wait, we haven't even told you the best part. Easter egg nests are just so easy to make. Much like Rice Krispie treats, you can make egg nests without having any skills in the kitchen whatsoever. But if you want, you can get fancy with egg nests and make them into cakes and cupcakes.
Want to read more from HuffPost Taste? Follow us on Twitter, Facebook, Pinterest and Tumblr.
BEFORE YOU GO