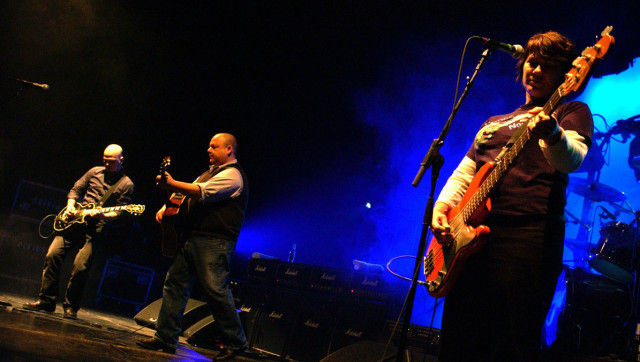 Today marks the 25th anniversary of the Pixies' second album, "Surfer Rosa," a seminal LP that has gone down in Rolling Stone history as one of the 500 greatest records of all time.
Every indie rock band of the past two and half decades owes a great deal to the Pixies, the Boston-bred quartet that seamlessly merged psychedelia, noise rock and alternative grunge to create one of the 1980's most memorable music projects. Formed in the collegiate environment of University of Massachusetts, the band -- comprised of Black Francis, Joey Santiago, Kim Deal and David Lovering -- predates Nirvana as a catalyst for the immeasurable rock boom of the 1990s.
Like most indie rock bands, the Pixies were not a chart topping force, but their second album, the lyrically named "Surfer Rosa," earned accolades on its own after its 1988 release. Robert Christgau of The Village Voice dubbed the Steven Albini-produced record "the Amerindie find of the year," while Kurt Cobain proclaimed it the inspiration for his band's masterpiece, "Nevermind."
In celebration of the 25th anniversary of "Surfer Rosa," we've put together a slideshow of 10 things you might not have known about the Pixies. Scroll through the slides below and let us know how you are celebrating this holy indie holiday in the comments.
PHOTO GALLERY
10 Things You Didn't Know About The Pixies
BEFORE YOU GO