On World Down Syndrome Day, advocates across the globe come together to push for more inclusion, demonstrate what it really means to live with Down syndrome and show just how capable people with the condition are.
While the UN devotes a single day to celebrating people with Down syndrome, those living with it are constant breathing examples every day of what it means to face down an obstacle, no matter what society says, and overcome it in order to lead incredibly fulfilling lives.
Check out five inspiring stories below that will at first melt your heart and then likely forever change the way you look at people with Down syndrome.
We're not OK with the R-word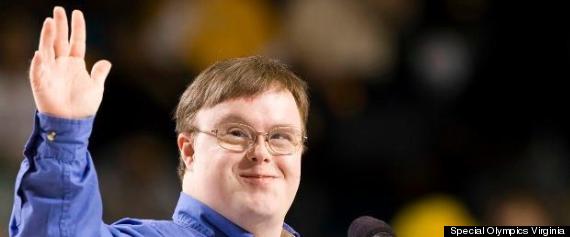 Activists were enraged after Ann Coulter called Barack Obama a "retard" on Twitter after the final presidential debate in October. But John Franklin Stephens, a Special Olympics athlete and ambassador, decided to turn the use of the derogatory term into a beautiful awareness moment when he wrote an open letter to the pundit.
"Come on Ms. Coulter, you aren't dumb and you aren't shallow. So why are you continually using a word like the R-word as an insult?" Stephens, 30, wrote. "Ms. Coulter, you, and society, need to learn that being compared to people like me should be considered a badge of honor. "No one overcomes more than we do and still loves life so much."
Read Stephens' letter in its entirety here.
We actually just have an extra chromosome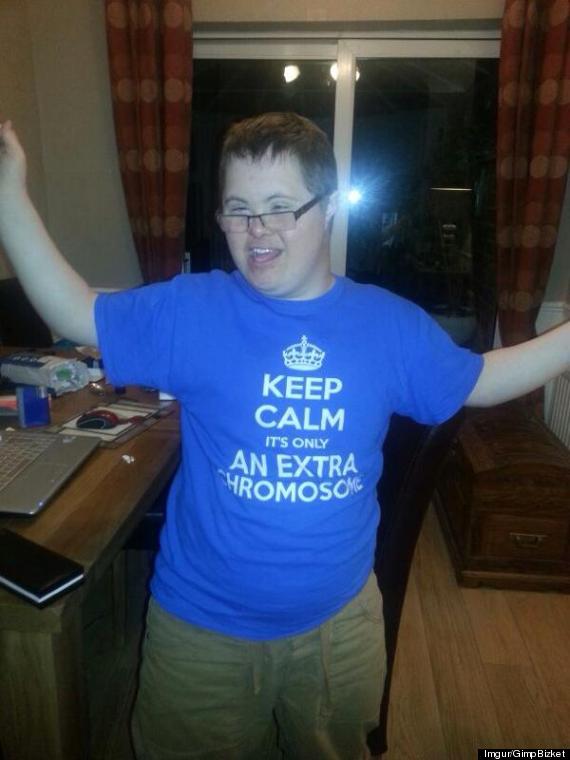 This T-shirt speaks for itself, but when Redditor GimpBizket uploaded the picture of his best friend's brother, he added another heartwarming sentiment: "Regardless of his condition he loves his independence. He understands there are certain things he can not do on his own but appreciates it when he is given the opportunity to."
We dream big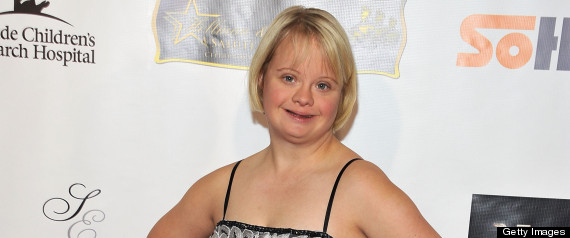 When "Glee" star Lauren Potter decided she wanted to be an actress, she also decided in that moment to listen only to those people who encouraged her to pursue her dream, she wrote in a blog for HuffPost last year. Potter landed a spot in a film, plays a cheerleader on a hit show and advocates for people with intellectual disabilities with Best Buddies, the Special Olympics, The Arc and President Obama's Committee for People with Intellectual Disabilities.
"I am still going to school to learn more about life," Potter wrote, "about living more independently, about making good decisions, and most importantly... TO NEVER EVER GIVE UP MY DREAMS!"
Read Lauren Potter's blog post here.

We're incredibly gifted
In just 18 photographs, Grace Curley and her brother, Josh showed the world what it really means to have Down syndrome. It means he's smart, funny, loving, helpful and while some say he has a disability, Grace says he has the amazing "ability to love unconditionally, be non-judgmental."
See Grace and Josh's entire photo slideshow here.
We're just like any other kid
When Ace Eicher's family adopted her little brother, who has Down syndrome, from Bulgaria, she was thrilled. Ace and Archie do just about everything together – jump on beds, eat ice cream and play in the park -- which is why it's hard for the little girl to understand why people think her brother is "different," she said in a video her family made in honor of World Down Syndrome Day last year.
"I'm just happy he's my brother," Ace said in her video.
Watch Ace and Archie's video here.
BEFORE YOU GO
PHOTO GALLERY
10 Most Positive Places On The Internet