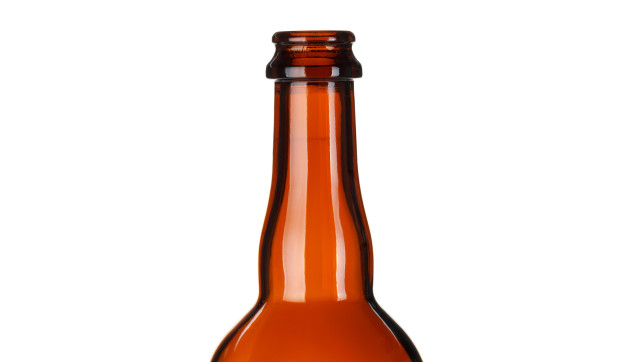 The dark joke says that alcoholism only starts after college, but new research suggests that those who don't enroll at all have a higher risk of developing a drinking problem.
Despite all the binge day-drinking, beer funnels and massive parties, researchers from Pennsylvania State University -- a school that does its share of all of the above -- found that survey participants who attended college eventually developed a more responsible relationship with alcohol. The effect was heightened among students from low-income backgrounds, and the opposite was also true -- adults who did not enroll were six times more likely to develop a drinking problem by age 33.
What could sound like an advertisement for university enrollment is actually an experiment in structural equation modeling. The technique is used in statistics to better estimate cause and effect within large samples of data. Specifically, researchers applied two newer statistical concepts to the 1979 National Longitudinal Youth Survey. Some 1,092 students answered questions related to their substance abuse habits, updated the survey with their college enrollment status in 1980 and answered more questions related to their drinking in 1993.
Stephanie Lanza, a research associate professor of health and human development, said using statistical techniques like latent class analysis and causal inference made the data seem fresh.
"The approach of applying these methods in combination is fairly novel and provides us with an opportunity to discover fascinating patterns in the data that otherwise would not be obvious," she said in a release.
Lanza added that two basic questions guided her team's work:
"If all youth in the United States could go to college, what impact would that have on substance use behavior in adulthood?" she asked. "Among kids who went to college, did college hurt them or protect them in terms of adult substance abuse?"
The National Institute on Alcohol Abuse and Alcoholism estimates that about 18 million Americans identify as alcoholics or admit to having a drinking problem -- a condition that increases chances of developing damage to organs like the liver and certain cancers.
Though President Obama said his goal is to increase the nation's college graduation rate so it leads the world by 2020, Lanza said 100 percent completion isn't the current reality. If it were, the national economy wouldn't pay such a high price for lost productivity and health care and criminal justice costs. In 2006, research shows the estimated economic cost of excessive drinking was $223.5 billion, or $1.90 per drink.
"Hypothetically, if we could send everyone in the United States to college," Lanza noted, "that would be protective overall and would significantly reduce problematic substance use in adulthood."
BEFORE YOU GO
PHOTO GALLERY
10 Scary Effects Of Stress