A Texas strip club went on a Twitter tirade after its facility was raided early Wednesday morning, when cops say they found drugs, guns and evidence of prostitution.
Club Fetish, a Houston strip joint that offers "more than 50 dancers," and some of those ladies also offer illegal services.
KHOU reports that the raid Wednesday uncovered not only a loaded gun hidden under the dance floor, cocaine, codeine and marijuana, but a unlicensed, full-service kitchen and naked women having sex.
Nobody claimed ownership of any of the contraband, but more than 20 crime scene photos emerged showing packets of cocaine, handguns, and filthy kitchen situations. Club Fetish reportedly has no liquor license, or a strip club business permit.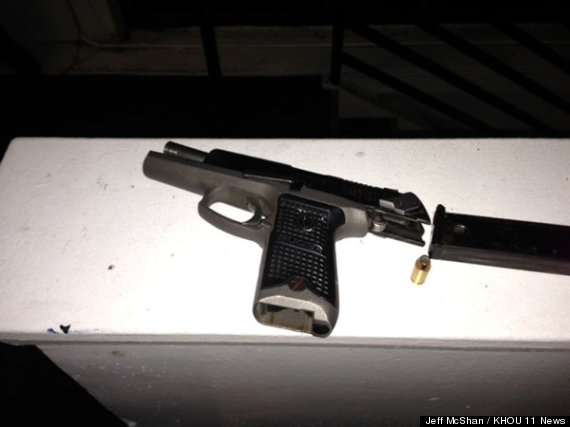 The raid came after a months-long probe, and led to at least 15 arrests, the Houston Chronicle reports. Several women at the business were arrested and charged with prostitution, while some customers face drug charges.
The club shot back on Twitter over the next day (see all of the tweets below). The tweets claim that there was no prostitution at the business and that the drugs were planted by police.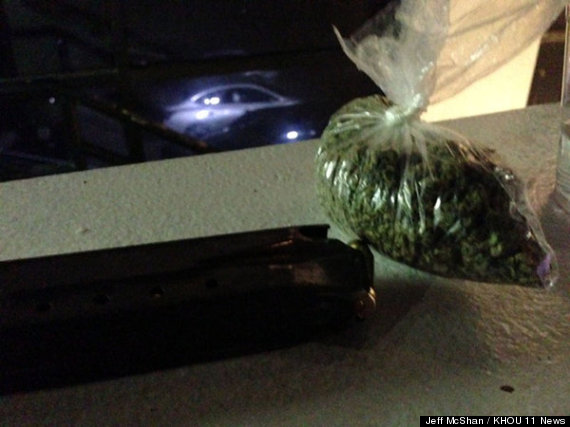 "We will be open EVERY DAMN DAY!!!" @FetishHouton tweeted. "WE HAVE DONE NOTHINH ILLEGAL IT'S A BUSINESS JUS LIKE TREASURES/ MEN'S CLUB/ and all the white clubs!!!"
READ THE FULL REACTION:
PHOTO GALLERY
Club Fetish's Reaction To Raid
BEFORE YOU GO