After years on a hit TV series and having his face plastered on the walls of teenage girls everywhere, Jonathan Taylor Thomas made a conscious decision to walk away from fame.
"I'd been going nonstop since I was 8-years-old," the 31-year-old former "Home Improvement" star told People. "I wanted to go to school, to travel and have a bit of a break."
Thomas played Randy Taylor on the top-rated ABC series from 1991 to 1998, and enrolled in Harvard University in 2000, where he studied philosophy and history, and would eventually go on to finally complete his degree, graduating from Columbia University in 2010.
"To sit in a big library amongst books and students, that was pretty cool. It was a novel experience for me," he told People of his educational experience, saying that he has "no regrets" about taking time away from the spotlight.
"I never took the fame too seriously. It was a great period in my life, but it doesn't define me. When I think back on the time, I look at it with a wink. I focus on the good moments I had, not that I was on a lot of magazine covers," he said.
After leaving "Home Improvement," Thomas didn't completely walk away from acting, as he made time for various guest appearances on TV shows, including "Ally McBeal" and "Smallville." Until recently, his last credit was a 2005 guest spot on "Veronica Mars."
These days, Thomas says he's focused on directing and writing scripts. And he'll be reunited with his TV dad, Tim Allen, as he guest stars on the season finale of "Last Man Standing," airing March 22.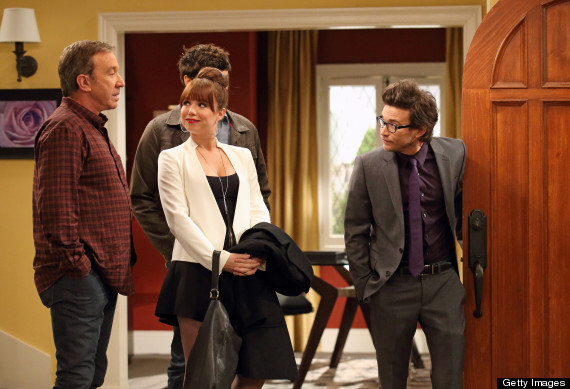 BEFORE YOU GO
PHOTO GALLERY
Teen Heartthrobs Of The 1990s Today!