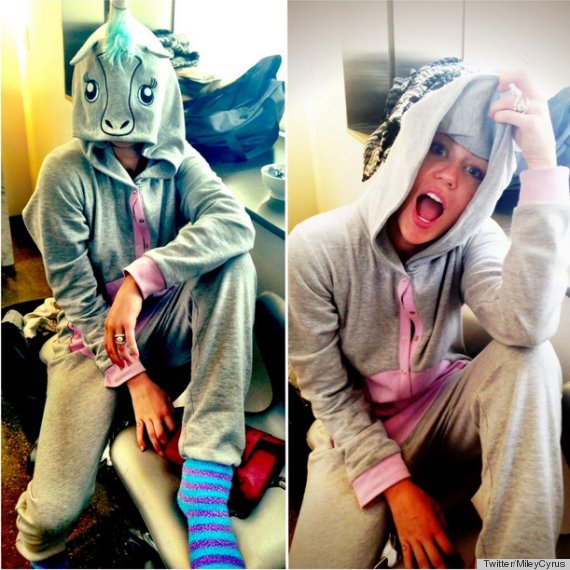 One day and one viral video later, it seems Miley is still sticking to her onezie guns. The star stepped out on Friday wearing a bold Chanel jumpsuit with bell-bottom hems, striking stripes and a strapless top. It was a blatantly "look at me!" kind of outfit, not unlike her "look at me!" video from the day before.
Miley in a striped jumpsuit: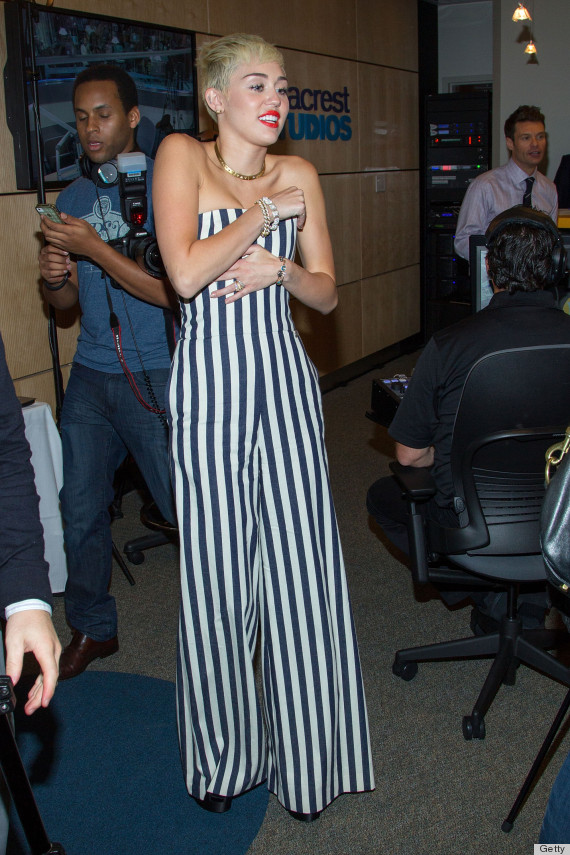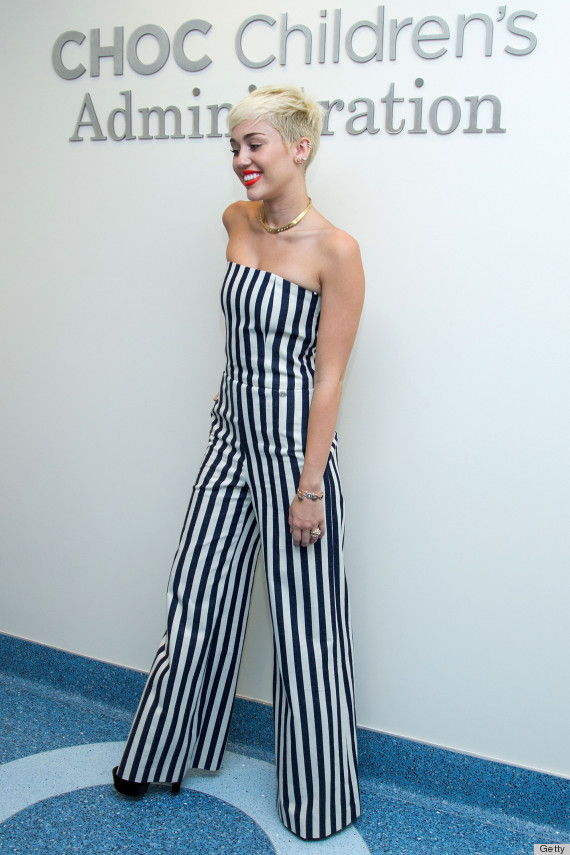 Which onesie varietal do you prefer: striped or unicorned?
More celebs who like their outfits in one piece:
BEFORE YOU GO