Friday marks the 50th anniversary of the Beatles' debut album, "Please Please Me," the twangy, charming record that brought us rock-and-roll classics like "Love Me Do" and "I Saw Her Standing There." Ten of the album's 14 songs were recorded in just one day that ended with John Lennon wrecking his voice over a throat-shredding cover of "Twist and Shout."
The Beatles' early years were simple, instrumentally speaking, compared to those that followed. As they experimented with new sounds, drugs and philosophies, four-piece rock songs gave way to the psychedelic tracks of "Sgt. Pepper" and "Magical Mystery Tour." Their later music was packed so full of instrumentation that it would seem impossible to map out who was playing what — but our friends at Pop Chart Lab did just that, and the stunning results are below. "At the height of their experimentation, the Beatles used nearly every instrument imaginable, from sitars and dilrubas to full on brass arrangements to banging on an anvil and having someone count eerily in the background of a track," they told us.
You can zoom in on the charts and buy these beautiful prints here.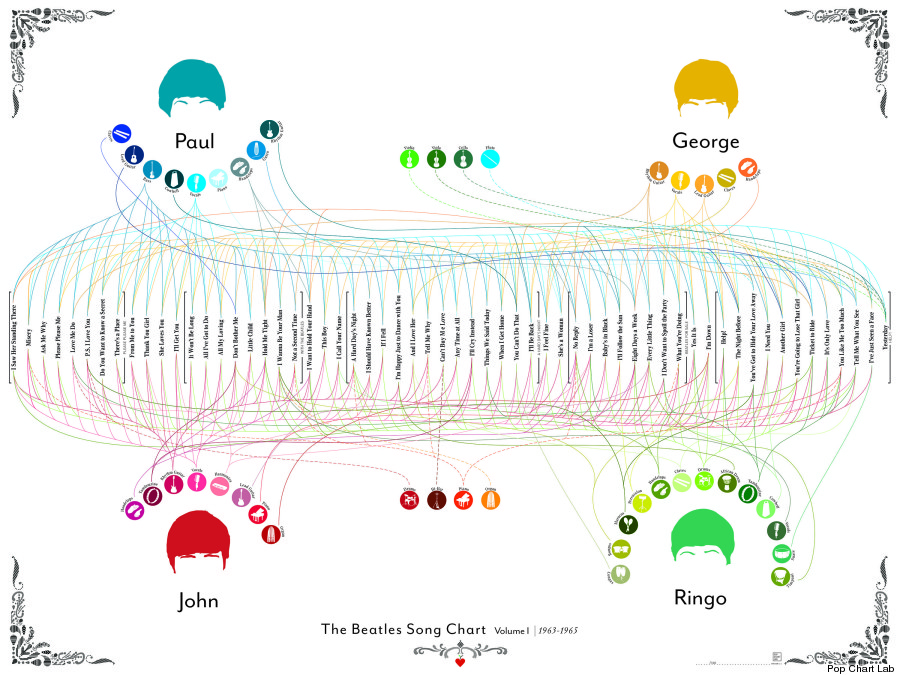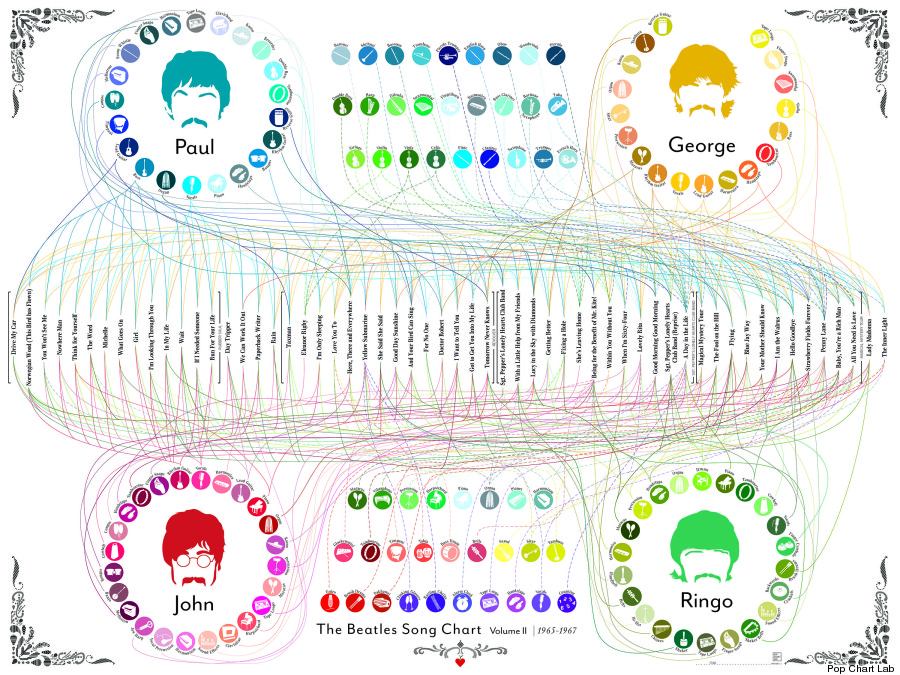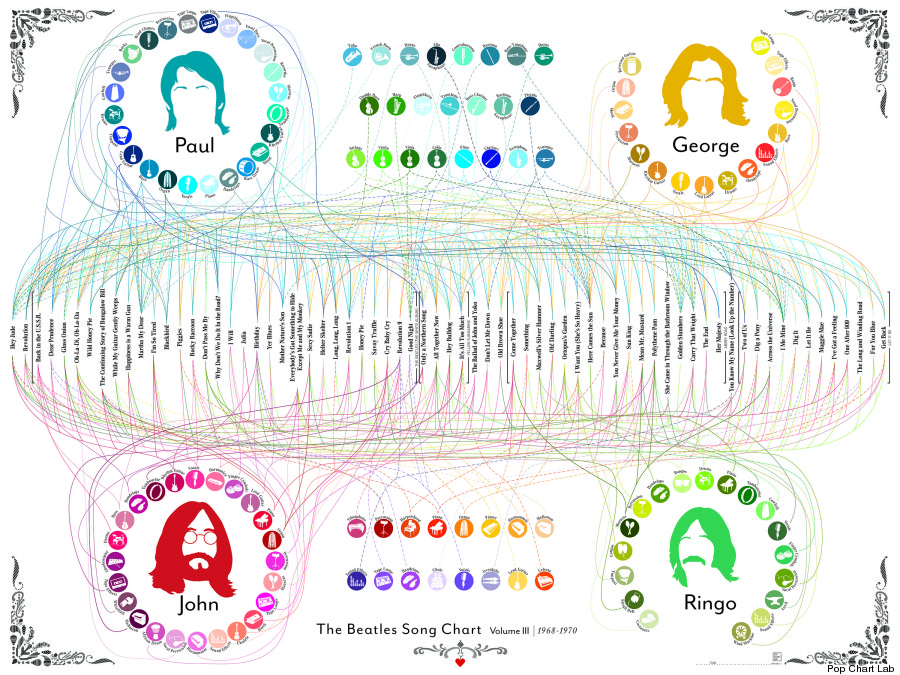 BEFORE YOU GO