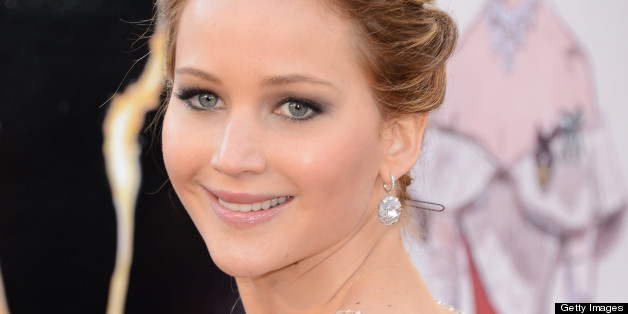 No sign of Katniss Everdeen here!
On Friday, Jennifer Lawrence was spotted hard at work on the set of the Untitled David O. Russell/Abscam Project in Boston, Mass.
The 22-year-old actress looked super glamorous — and voluminous — thanks to her updo for the new film, set in the '70s about an FBI sting operation.