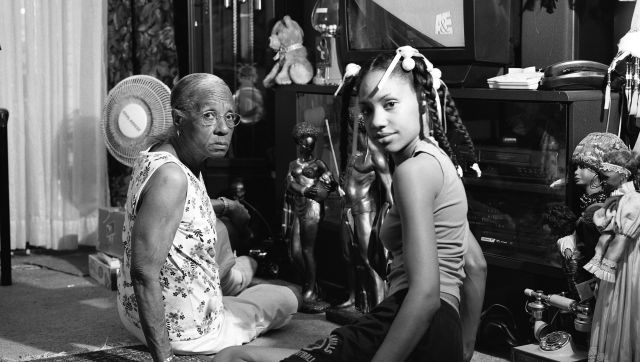 LaToya Ruby Frazier has fierce ties to her roots. The artist grew up in Braddock, Pennsylvania -- the site of one of America's first steel mills.
In a new show at the Brooklyn Museum, "A Haunted Capital," Frazier's photographs of Braddock display a town left in the dust after the advent of the digital age. The black-and-white images, which were actually taken within the last 10 year, look as if they are decades old. Yet the striking photographs breathe life back into the abandoned town, bringing a spotlight to the real faces and homes of the contemporary town.
You might remember Frazier's work from 2010, when she and Liz Magic Laser -- the artist who designed subversive branding for the Armory Show this year -- protested a Levi's ad campaign that described Braddock as "the new frontier" by furiously rubbing their bodies on the sidewalk in front of a Levi's pop-up shop while wearing jeans.
Scroll through the slideshow below to see some of Frazier's photographs of Braddock, and tell us what you think of the haunting images in the comments.
"A Haunted Capital" runs from March 22 - August 11 at the Brooklyn Museum.
PHOTO GALLERY
LaToya Ruby Frazier