Delevingne wears mom jeans and a Bucci tank by Brian Lichtenberg with wide open armholes. With one foot propped on a tree stump and an ax in hand, we've never seen her so sexy-scary.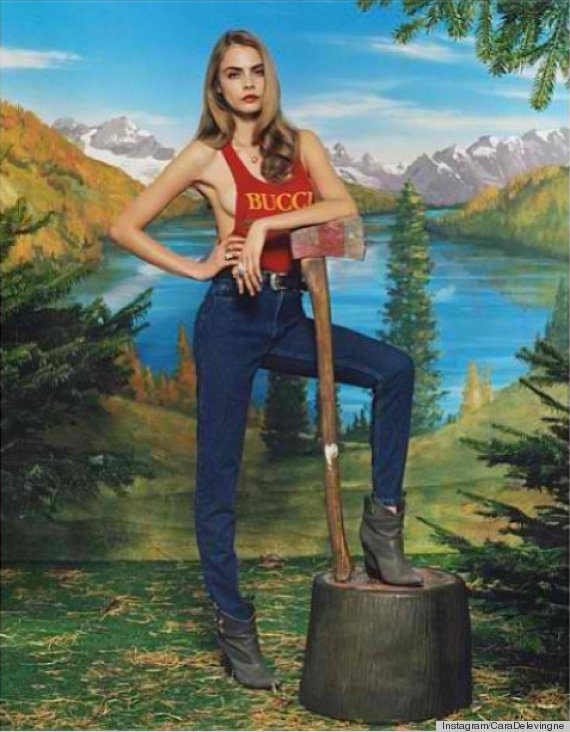 Delevingne also shot a video with i-D to promote their Q+A issue, whose cover features fellow industry fave Lara Stone. In the film, shot by Tyrone Lebon, Delevingne slowly unzips panel after panel of her Burberry trench coat, eventually stripping down to her skivvies -- and taking those off, too.
Watch the (slightly NSFW) video below:
PHOTO GALLERY
The Famous "Sideboob"