Looking good, Chicago!
Commander Chris Hadfield, a Canadian astronaut who has been living aboard the International Space Station since December, on Saturday tweeted another stunning photo of the Windy City from above.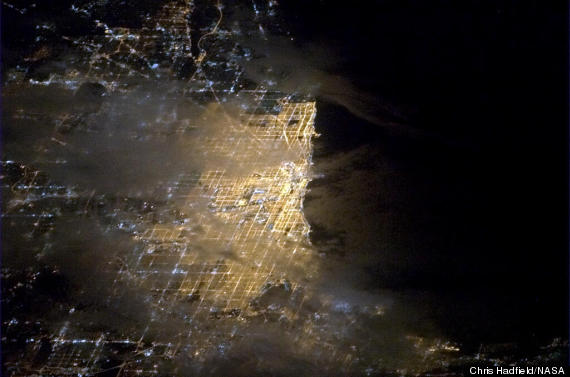 "Chicago, a bright spot on the tip of Lake Michigan, glowing through the clouds," reads Hadfield's tweet, which highlights the city's incomparable grid system.
Hadfield regularly tweets photos of some of the world's most stunning cities from the ISS. The station travels at an average speed of about 17,000 miles per hour and completes nearly 16 orbits of the planet each day at a a minimum mean altitude of 205 miles -- in the center of the Thermosphere.
Earlier this month, Hadfield tweeted another photo of Chicago showcasing a relative lack of snow cover, but no shortage of ice along the shore of Lake Michigan.
Can't get enough of this view of our city? Chicago magazine previously rounded up 16 of their favorite photos of Chicago from space.
BEFORE YOU GO
PHOTO GALLERY
Best Space Photos Ever Taken