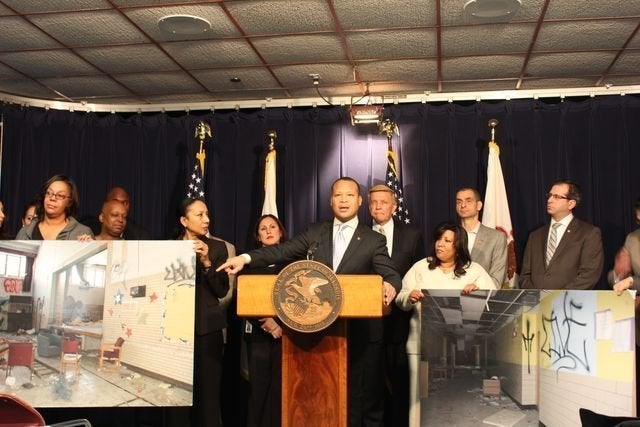 CHICAGO — Chicago Public Schools' reshuffling of 30,000 public school students will vacate 61 buildings, a cost-saving measure it said will get kids into better facilities and avoid spending money updating dilapidated structures.
But what will happen to the buildings they leave behind?
Tim Cawley, CPS chief administrative officer, said the district is still in the process of unloading buildings vacated from last year's closures.