We'll have whatever she's having!
Emma Stone, 24, stepped out in Boston this weekend looking all natural and effortless without a smidgen of makeup, her freckles on full display.
Stone has been shooting "The Amazing Spider-Man" sequel in New York City with real-life boyfriend Andrew Garfield for the past several weeks, and it looks like she needed a break from her heavy on-camera maquillage.
Stone recently addressed rumores that the couple's co-star, Shailene Woodley (who plays Mary Jane in the movie), caused a strain in their relationship. Talking about the cryptic tweet she supposedly sent earlier this month-- which was an anagram for "Andrew and Shailene sitting in a tree" -- Stone said she did not send it. In fact, her Twitter was hacked long ago, the Hollywood A-lister added, saying that Woodley is one of her favorite people on earth.
The actress has also been promoting another one of her movies lately, the animated feature "The Croods," in which she does the voice of Eep.
PHOTO: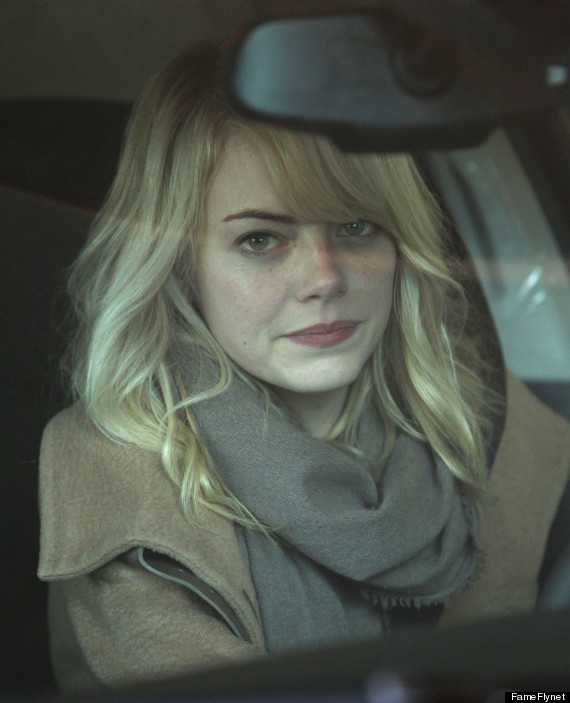 To see more photos of Stone pumping gas and looking regal, head over to DailyMail.co.uk.
BEFORE YOU GO
PHOTO GALLERY
Stars With and Without Makeup