Secretary of State John Kerry made an unannounced visit to Iraq over the weekend, where he flew over Baghdad's Arch of Triumph in a helicopter: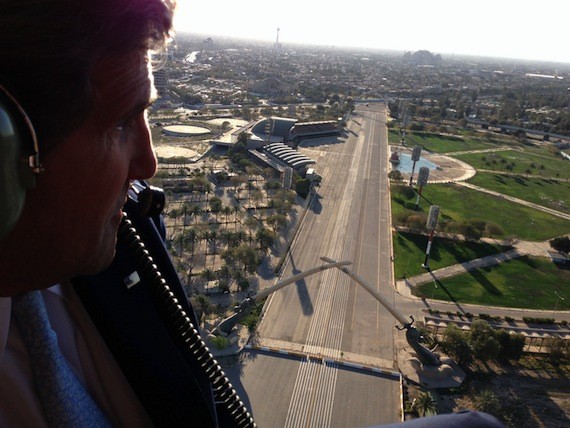 (Photo via the State Department's Flickr account)
From the Associated Press report on Kerry's visit:
Kerry arrived in Baghdad from Amman, where he had been accompanying President Barack Obama on his tour of Israel, the Palestinian Authority and Jordan. His visit to Iraq is the first by a U.S. secretary of state since Clinton went in April 2009. During Obama's first term, the Iraq portfolio was largely delegated to Vice President Joe Biden as Obama wound down the war.
On Monday, Kerry made another unannounced visit to Afghanistan.
BEFORE YOU GO
PHOTO GALLERY
Secretaries Of State