Natsumi Hayashi is a Japanese artist known for her fixation with levitating. Two years, ago, the photographer began posting portraits online of herself floating in mid-air. The magical project -- titled "Today's Levitation" -- is the subject of a playful survey of her year-long obsession with flying.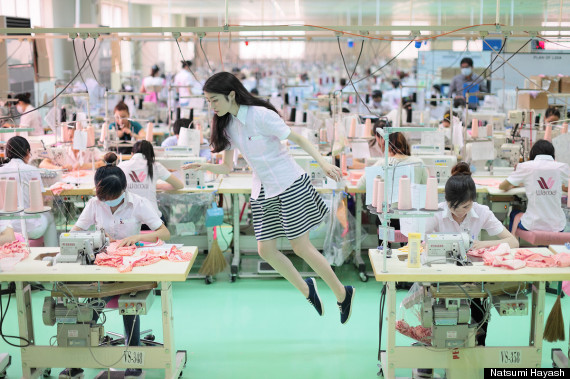 Photo courtesy of MEM Inc.
Natsumi's work will be on display at Spiral Garden in Tokyo's posh Aoyama neighborhood, marking the artist's first solo show in her native country. There she will present her large-scale photographs -- blown up to measure an impressive 20 by 30 feet. She does not use photo manipulation to create the images below; instead, she adjusts the shutter speed on her camera and gracefully jumps, trying up to 200 times to get the picture just right.
Natsumi, or "yowayowa camera woman" as she calls herself on her blog, explains her work on MEM Inc.'s website:
"I'm trying to express myself in the series as someone free from Earth's gravitational pull. In being free of gravity in the photographs, I am also not bound to societal conventions. I feel as though I am not tied to many things and able to be my true self."
Scroll through the slideshow below for a sneak peek at "Today's Levitation." To see more images visit her blog here.
PHOTO GALLERY
Natsumi Hayashi's Levitating Photos Go On View In Artist's First Solo Exhibition In Japan
Photos courtesy of MEM Inc., which will showcase "Today's Levitation" at Spiral Garden from March 26-March 31, 2013.