Thousands of protesters on both sides of the marriage equality debate gathered around the Supreme Court building on Tuesday, as justices heard arguments regarding Proposition 8, California's ban on same-sex marriage.
Many protesters held signs aimed to attract attention either to their causes or themselves, using humor, introspection and good-old-fashioned shock and awe.
HuffPost compiled a few of the most thought-provoking signs below.
Some protesters warned that one shouldn't mess with everyone's favorite gay wizard, Dumbledore: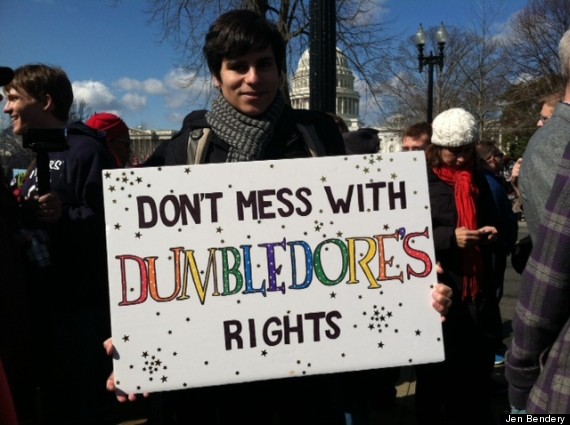 (Photo by HuffPost reporter Jen Bendery)
One protester made a subtle allusion to religion: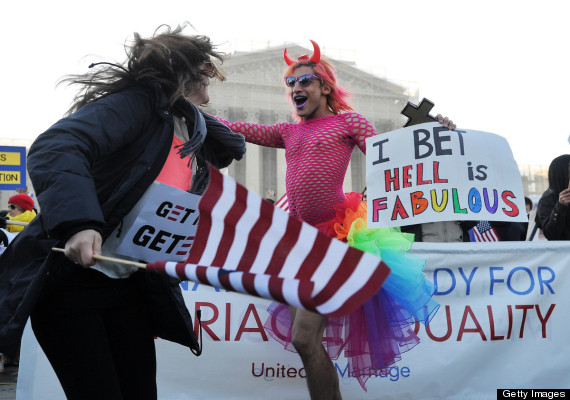 (Photo by Jewel Samad/AFP/Getty Images)
Other protesters used rather interesting graphics to get their point across: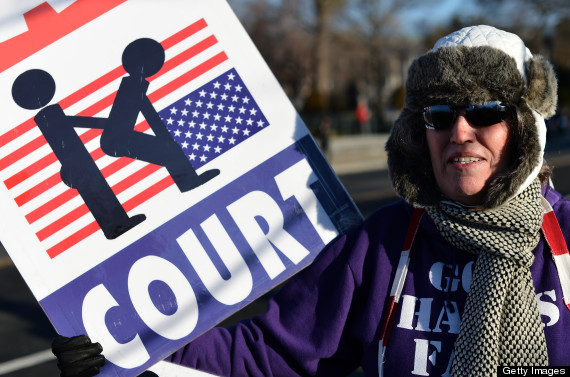 (Photo by Jewel Samad/AFP/Getty Images)
Others donned signs that emphasized that marriage is strictly between a man and a woman: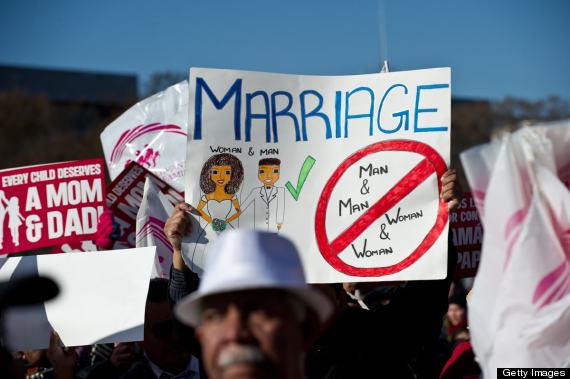 (Photo by Nicholas Kamm/Getty Images)
Some people just wanted to marry Rachel Maddow: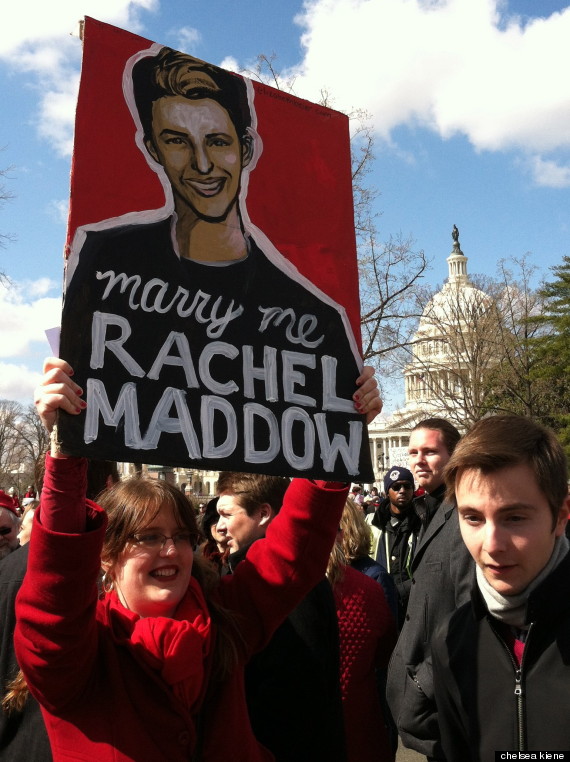 (Photo by HuffPost intern Chelsea Kiene)
And some people proposed an alternative: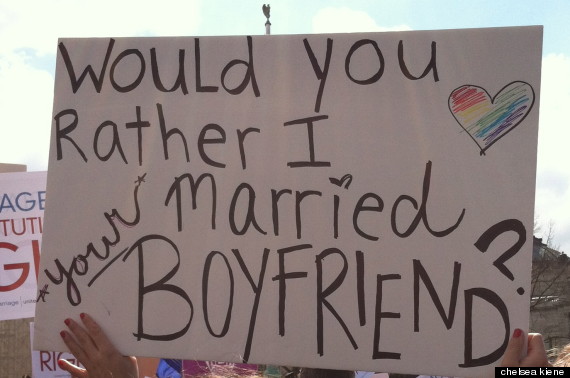 (Photo by HuffPost intern Chelsea Kiene)
Certain protesters emphasized "holy matrimony":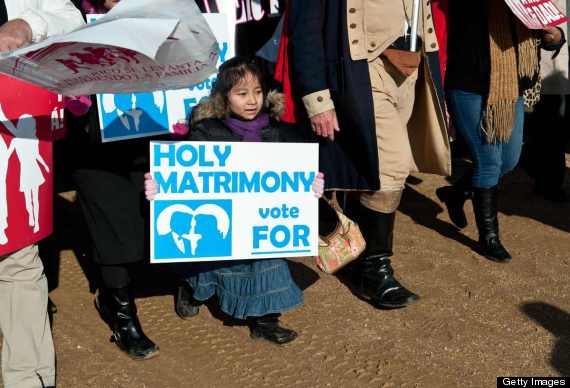 (Photo by Nicholas Kamm/Getty Images)
Others offered another definition of what they considered "holy":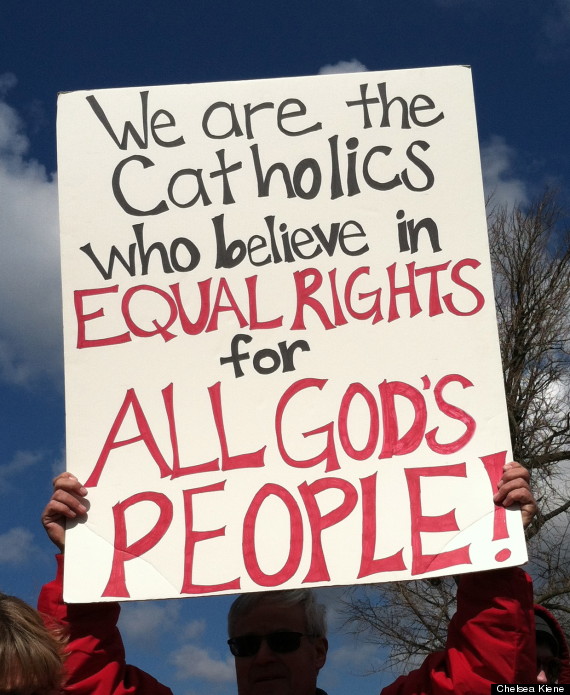 (Photo by HuffPost intern Chelsea Kiene)
Some protesters displayed signs aimed at scaring people: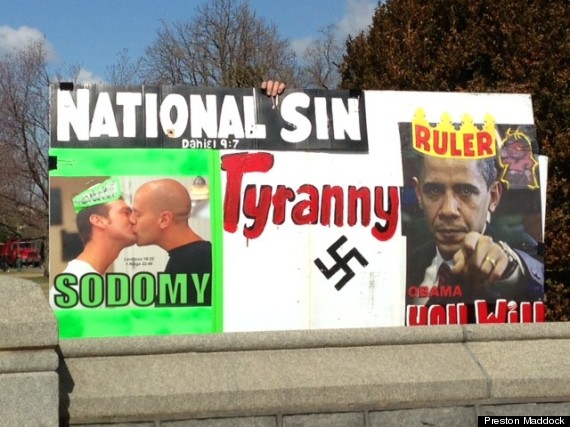 (Photo by HuffPost intern Preston Maddock)
Some people didn't have time for that: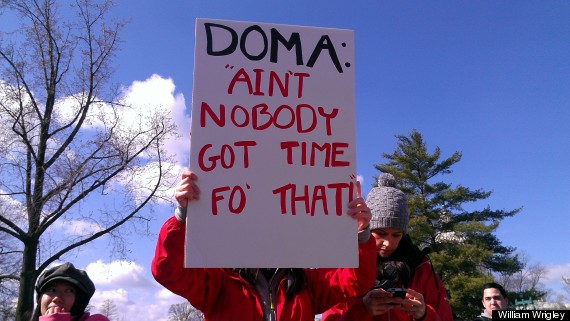 (Photo by HuffPost intern William Wrigley)
Some people expressed a limited view on what they believed a "real" family looked like: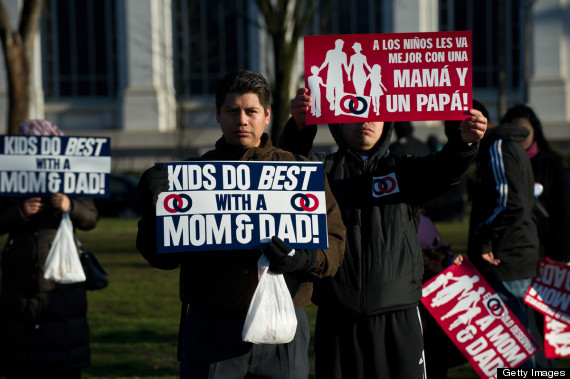 (Photo by Nicholas Kamm/Getty Images)
Some people expressed their view of what a family shouldn't look like: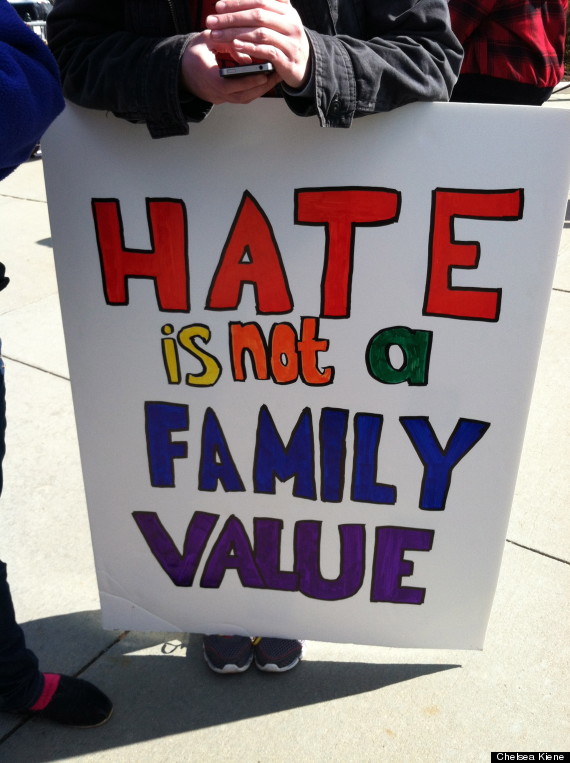 (Photo by HuffPost intern Chelsea Kiene)
Other protesters displayed signs aimed at reminding people of the facts: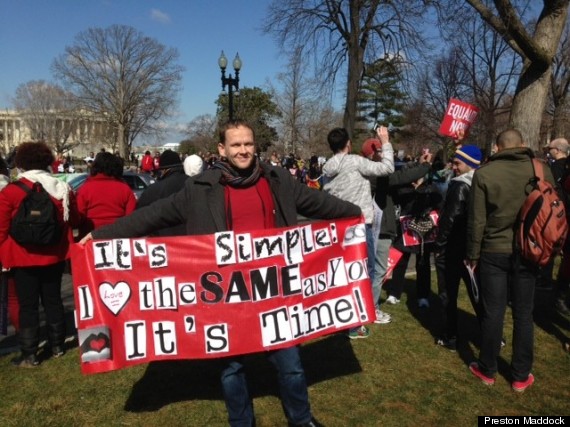 (Photo by HuffPost intern Preston Maddock)
Some protesters wanted to remind people some more: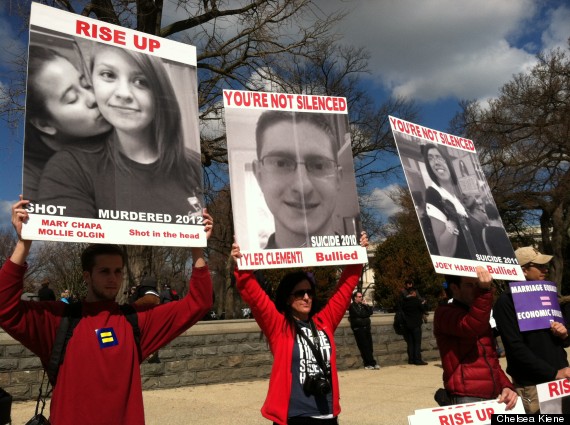 (Photo by HuffPost intern Chelsea Kiene)
And once more: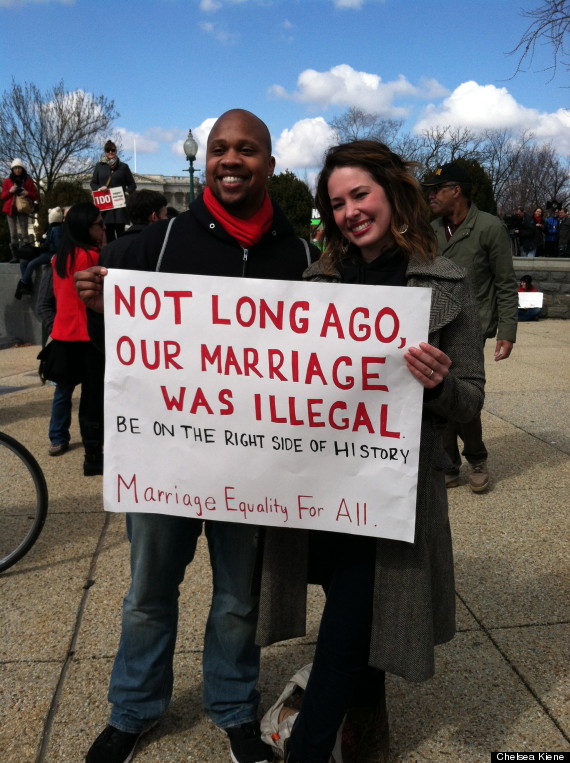 (Photo by HuffPost intern Chelsea Kiene )
BEFORE YOU GO
PHOTO GALLERY
Supreme Court Proposition 8 Case