Kelly Osbourne stepped out in Warsaw, Poland, today (March 26) looking just like her famous father, Ozzy Osbourne.
The E! "Fashion Police" star, 28, was a dead ringer for the Black Sabbath frontman, 64, as she paired her long locks with round sunglasses -- sometimes called teashades -- and donned an all black ensemble. Kelly even wore a long cross around her neck, an accessory Ozzy sports all the time.
The resemblance is uncanny.
And it appears Kelly might have gotten the inspiration for the '60s look after listening to John Lennon and the Beatles. This morning, she tweeted:
Listening to "octopuses garden" #TheBeatles are the best way to start your day! They must have been so high on acid when writing this song!

— Kelly Osbourne (@MissKellyO) March 26, 2013
Thankfully, Kelly seems to be in good spirits after suffering a seizure earlier this month. She is said to be in good health and has been traveling around Europe, stopping by Amsterdam to promote "Fashion Police" on March 25.
Check out a comparison of Kelly and Ozzy below: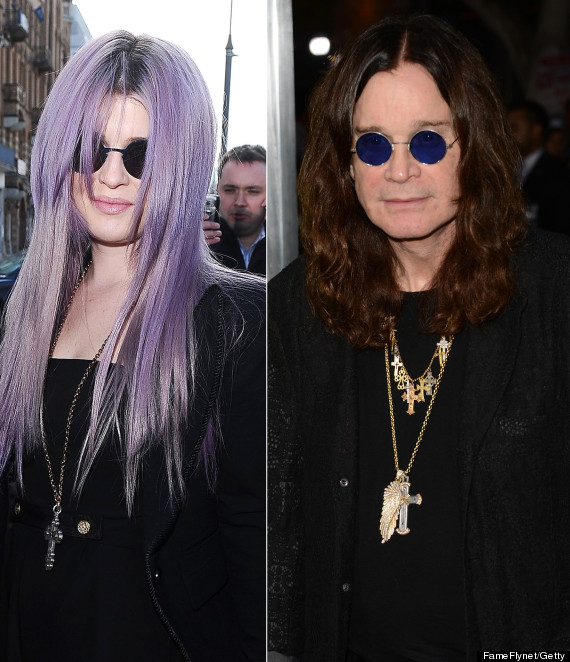 BEFORE YOU GO
PHOTO GALLERY
Kelly Osbourne