It is safe to say that the eyes -- or, rather, ears -- of the nation will be on the Supreme Court today and tomorrow as it hears arguments defending and challenging the constitutionality of California's gay marriage ban, Proposition 8. Depending which way they decide, the justices have the power to "make marriage a constitutional right for everyone."
On Reddit today, however, the case's potential impact felt a little more personal. Reddit user mogleeeg posted a beautiful photo of herself and her wife on their wedding day, writing, "We didn't wait for the law to change but we're ready for it now." Commenters congratulated the brides, with one remarking, "an unjust law is one worth breaking."
Are you married to your same-sex partner? Help us show the real faces of gay marriage by emailing a wedding photo of you and your spouse to weddings@huffingtonpost.com.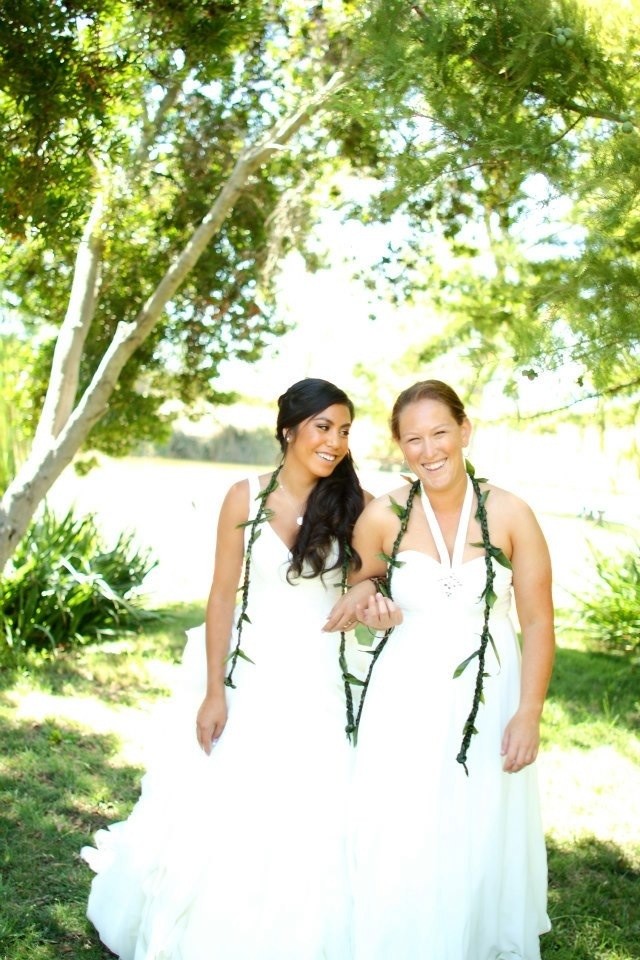 PHOTO GALLERY
Gay Married
BEFORE YOU GO
PHOTO GALLERY
66 Marriage Equality Quotes