Sofia Vergara is now a blond bombshell.
The former brunette Vergara has dyed her hair blond for summertime. Gone is her quintessential dark mane and in its place is a layered, lightened style with bright highlights and warm honey lowlights.
SCROLL FOR PHOTO
The "Modern Family" actress made the big reveal to her 4.2 million followers on Tuesday, complete with a gorgeous selfie.
This isn't the first time the actress has rocked a flaxen hue. In fact, Vergara is a natural blonde.
"When I started acting, I would go to auditions and they didn't know where to put me because I was voluptuous and had the accent – but I had blonde hair," the actress told Self magazine in 2010. "It was ignorance: They thought every Latin person looks like Salma Hayek. The moment I dyed my hair dark, it was, 'Oh, she's the hot Latin girl.' I loved it. I'd always felt a little 'too much' as a blonde, like a big-mouth version of Pamela Anderson. Being brunette toned me down a bit."
Maybe Vergara will keep her lighter locks for her rumored upcoming role in a remake of 1986's "Heat." According to The Hollywood Reporter, the Colombian beauty is in talks to star opposite Jason Statham in the action flick.
PHOTO: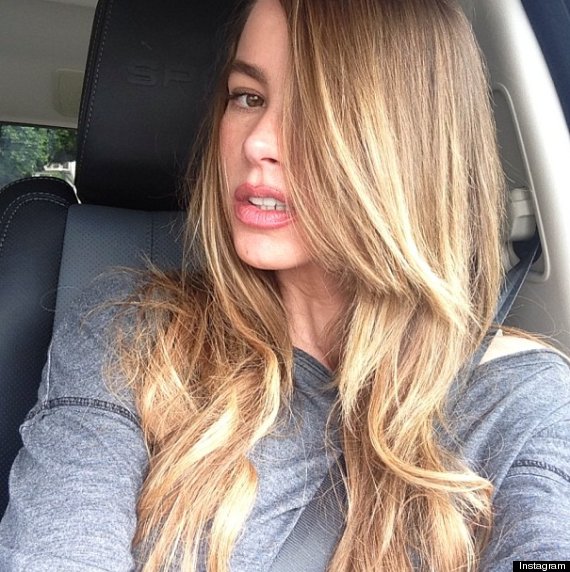 BEFORE YOU GO
PHOTO GALLERY
Celebrity News & Photos