It's no surprised that the actors behind your favorite characters on "Game Of Thrones" look very different off set, but Lena Headey, who plays Cersei Lannister on the hit HBO series is barely recognizable in this month's Esquire.
Sans platinum blonde wig and Lannister red and gold period gown, Headey is in a tight leather dress and covered in tattoos. Check out the image in full below and read on for more.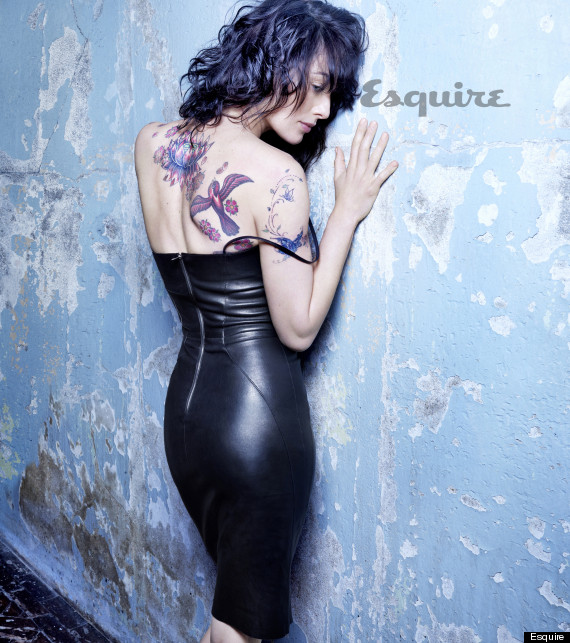 Headey has been a key part of "Game of Thrones" as the only female Lannister child and the mother of evil boy king Joffrey (Jack Gleeson). "Joffrey is literally out of her control," Headey told Entertainment Weekly. "It's so painful for her that it's such a big f*** up, that the kid she loves so much is so out of hand and she has little-to-no control over him.
"Her children are her sanity," Headey added. "So the more they crumble, the more she does, and that's a real mirror for her. And that's why the Joffrey thing is so terrifying and upsetting to her."
In her real-life, the 39-year-old actress has one son herself. "I'm very well aware that where I am now, it becomes a bit of a wilderness for actresses," she told the Los Angeles Times. "So where I am now, in this role, it is such a blessing. I'm a parent now, we have a young son, and I lived life and that's all part of Cersei as I sit in there."
For more from Headey on Cersei and "Game of Thrones," click over to Esquire and EW.
"Game of Thrones" Season 3 premieres on Sunday, March 31 at 9 p.m. ET on HBO.
PHOTO GALLERY
"Game Of Thrones"
BEFORE YOU GO