Jon Hamm covers Rolling Stone this week (on newsstands Friday), and while it doesn't seem like the cover story will be full of spoilers, he does admit to being a little bit tired of Don Draper.
"I remember talking to James Gandolfini about the end of 'The Sopranos,'" Hamm told Rolling Stone in the March 29th issue. "It's taxing, being that terrible for so long."
In Rolling Stone, Hamm also opened up about the attention his private parts have been getting in recent weeks.
"Most of it's tongue-in-cheek, but it is a little rude," he said. It just speaks to a broader freedom that people feel like they have -- a prurience. They're called 'privates' for a reason. I'm wearing pants, for f***'s sake ... Lay off."
Check out Jon Hamm's full Rolling Stone cover below: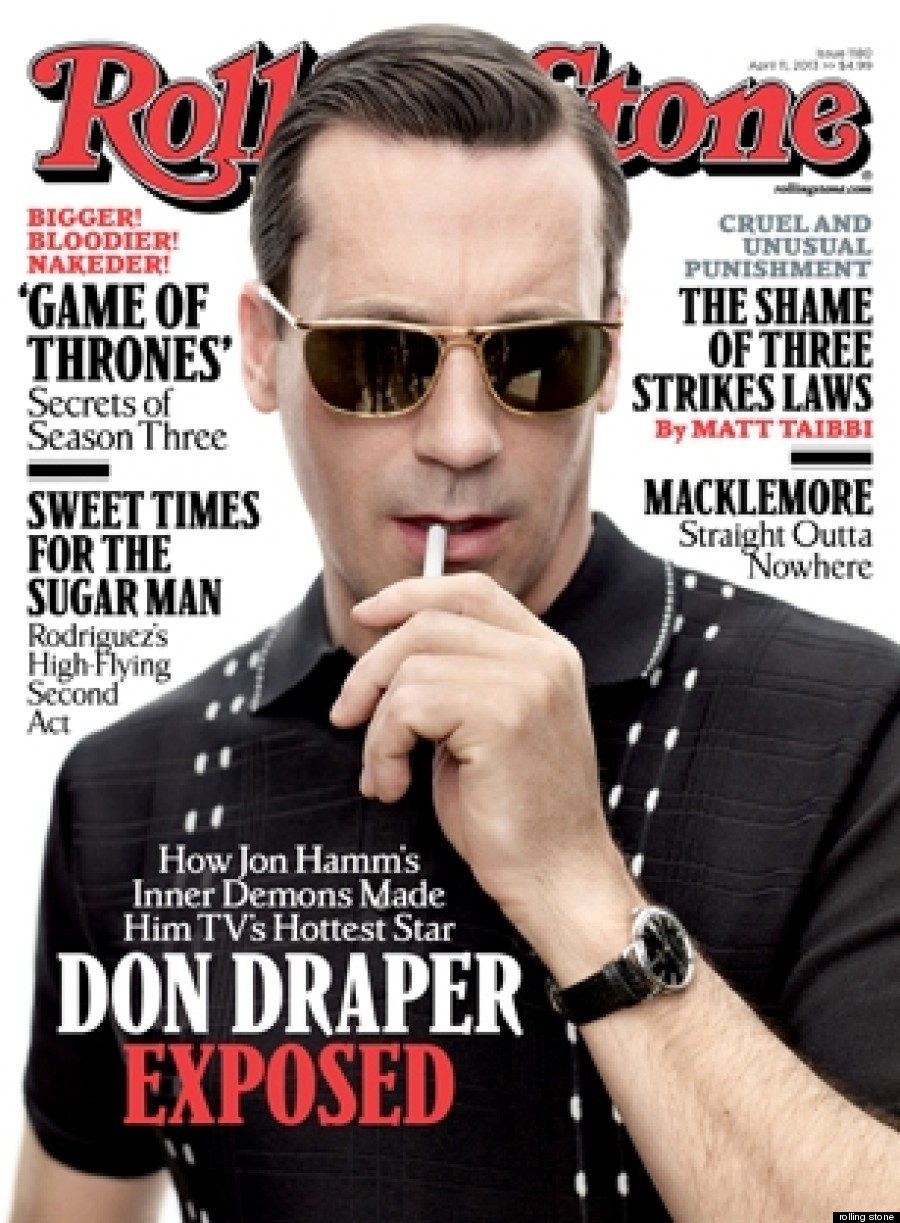 "Mad Men" returns to AMC on Sun., April 7 at 9 p.m. ET on AMC.
PHOTO GALLERY
"Mad Men" Season 6 and 7
BEFORE YOU GO