Jon Hamm is sick and tired of everyone talking about his nether regions.
The "Mad Men" star, 42, says he's "familiar" with the crotch shots that have made their way around the Internet, but that he's not necessarily OK with them.
Just last week Hamm's "package" was brought up again after the New York Daily News claimed that his private parts were becoming a distraction on the set of "Mad Men," due to the actor's choice to wear no underwear while sporting tight, 1960s style pants.
"Most of it's tongue-in-cheek, but it is a little rude. It just speaks to a broader freedom that people feel like they have -- a prurience," Hamm tells the new issue of Rolling Stone, on newsstands now. "They're called 'privates' for a reason. I'm wearing pants, for f--k's sake," he continues. "Lay off."
Still, Hamm isn't taking the situation too seriously -- he understands that there are worse things to be called out for.
"I mean, it's not like I'm a f**king lead miner. There are harder jobs in the world. But when people feel the freedom to create Tumblr accounts about my c**k, I feel like that wasn't part of the deal [of fame]."
"But whatever," the well-endowed actor adds, while reportedly sipping a Budweiser during the interview. "I guess it's better than being called out for the opposite."
See Jon on the cover of Rolling Stone below: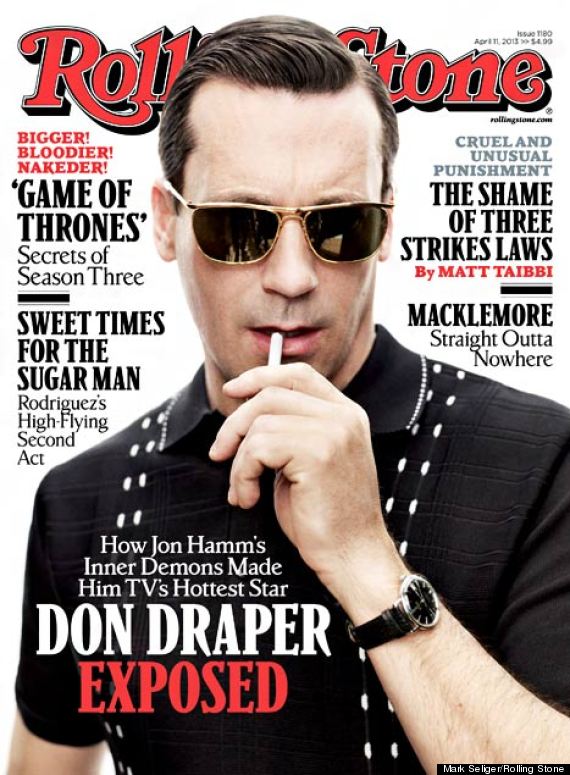 BEFORE YOU GO
PHOTO GALLERY
14 Celebrities Who've Gone Commando