Devyn Abdullah is the first winner of "The Face," Naomi Campbell's modeling reality show on the Oxygen Network. The 21-year-old New York City native beat out a bevy of beauties for the title while competing on supermodel Karolina Kurková's team.
Devyn's win has also earned her the opportunity to front Ulta Beauty's 2013 fall and holiday campaigns.
We're just glad Devyn managed to make it through the season without bodily harm from Naomi. In fact, the iconic, yet ill-tempered, supermodel was relatively tame besides doling out a few tongue lashings to whip the aspiring models into shape.
Devyn was the cause of one of Naomi's flare ups after announcing that she didn't consider herself "a black girl model." Naomi declared the sentiment a "disgrace," and we agree.
Nevertheless, Devyn bounced back from the gaffe and ultimately won the entire competition. Although she might be out of touch when it comes to the homogenous (and often racist) industry she is now entering, Devyn seems to at least understand the magnitude of her win.
"It's me getting my foot in the door of the modeling industry, and I'm really excited about it. I want people to love me for me, to be attracted to me for my story and where I come from and to recognize me as a businesswoman. It's amazing," Devyn told Time. "Being a single mother, working four jobs before I did this show—any single mother can relate to how hard that is. I was made to model and I was made to be a mother, so why not do just that? The Face definitely helped me with it."
Congrats, Devyn! We're looking forward to seeing the Ulta campaign and following your career.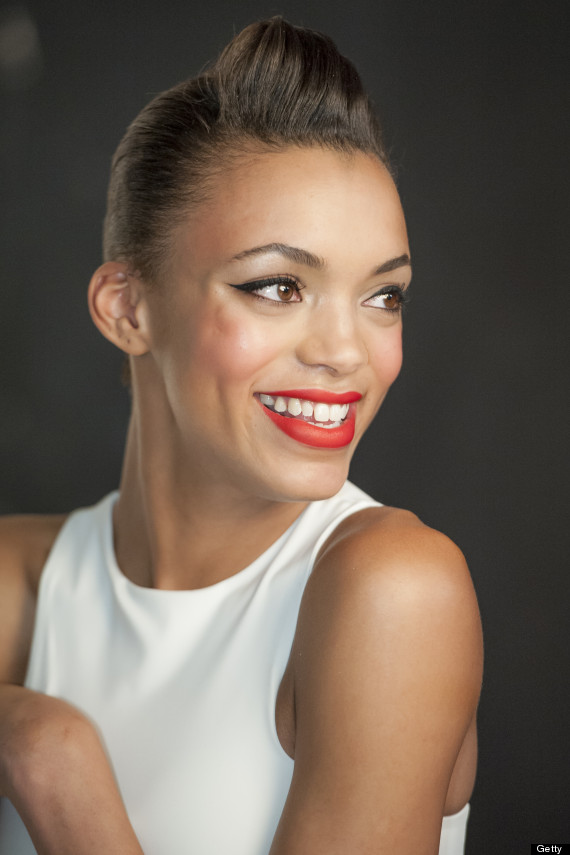 PHOTO GALLERY
"The Face" Premiere Party