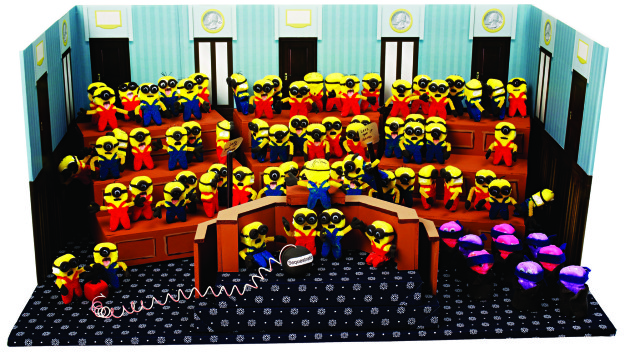 The Washington Post's Peeps Show VII: 2013 Diorama Contest winner and finalists have been announced.
This year's winner is "Twinkie: Rest in Peeps". Finalists include "Peep's Chili Bowl", "Zero Peep Thirty" and our favorite, the diorama above: "Despeepable Congress", which has a sequestration -- or sepeepstration, as it were -- theme.
Check out the dioramas here.
BEFORE YOU GO
PHOTO GALLERY
Easter Bunny Desserts